If you have more computers cu Windows (Or other devices) connected to the same network and use DHCP (Dynamic Host Configuration Protocol) For connection to each computer / network device will be assigned one different IP address every time that they will be turned on. This can sometimes cause address conflicts between computers, and also will require verification IP addresses whenever various errors will be resolved on the network.
In order to avoid conflicts of IPs and easier management of computers and network, it is recommended assigning specific IP addresses each computer on the network.
How do we assign a static IP address to a computer with Windows?
open control Panel and navigate to Network and Internet> Network and Sharing Center
in the open window, click on the link Change adapter settings displayed on the left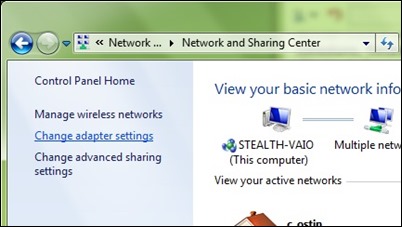 then right-click the network adapter (Local Area Connection if you are connected to the network cable, or Wireless Network Connection if you are connected via WiFi) and select Properties
in the property selected 4 Internet Protocol Version (TCP / IPv4) and click on the button Properties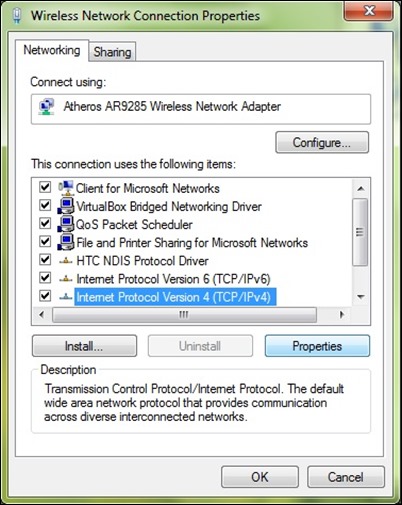 under the tab General, select Use GMT IP AddresAnd enter IP address you want to use the computer, subnet mask si Default GatewayThen, in Use the DNS server addresses GMT (This option will be automatically selected) enter DNS address (This may be one offered by ISPOr may address a public DNS such as Open DNS or Google DNS)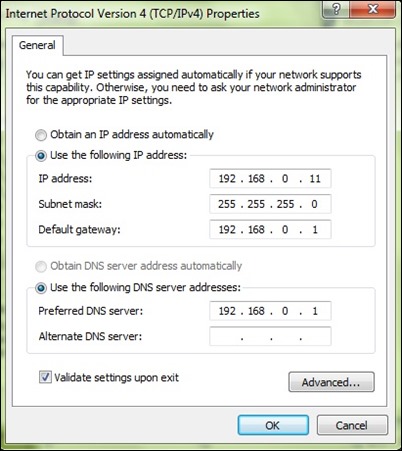 to learn subnet mask, Default Gateway si DNS address, Open a Command Prompt and type ipconfig / all; Also, IP address It should be similar, but not the samewith Default Gateway or router addressAnd must end with a number between 1 si 254 (for example, if Default gateway is 192.168.0.1IP address can be either selected between 192.168.0.2 si 192.168.0.254)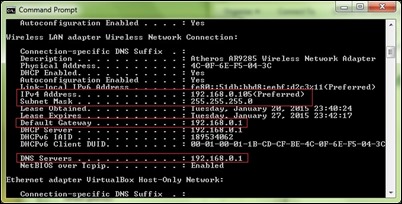 enter addresses after necessary check on Validate settings upon exitAnd click on OK; the system will run a test tanks to diagnose if there are problems with the connection (it is a automatic verificationTo identify potential errors; if any, they can be solved by running network troubleshooting wizard)
And that's it. After you make these settings, Your system will be given a static IP addressThat will not change every time you boot it. If necessary, repeat the same steps for the other computers with Windows network.
STEALTH SETTINGS - How to assign astatic IP address to a Windows PC
How can we assign a static IP address to a computer with Windows