If the computer with your Windows 8.1 access and childrenMost likely you will want to restrict access their sites who adult content. The simplest way you can do this is to enable the feature Family Safety included in mod default in system. First, you must create a separate user for children access to the computer with Windows 8.1, then to Activate Family Safety from a user (account) with privileges of administrator.
How to block access to adult sites in Windows 8.1?
Login to Windows with a user AdministratorThen open control Panel (type: control.exe in Run)
in the Control Panel, click on Network and InternetThen on Internet Options

window open, click on the tab Content, Then click the button Family Safety (Displayed in the upper right corner)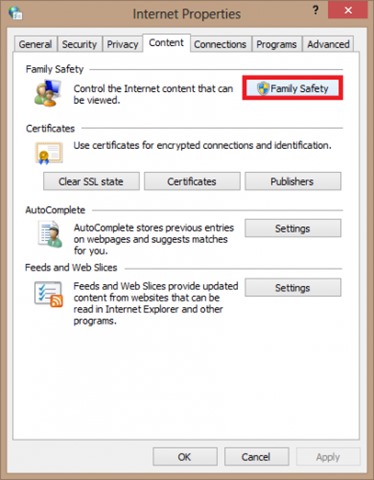 select user for which you want to enable restricting access to sites with adult content
under parental Controls select option On, enforce current settingsThen click on Web filtering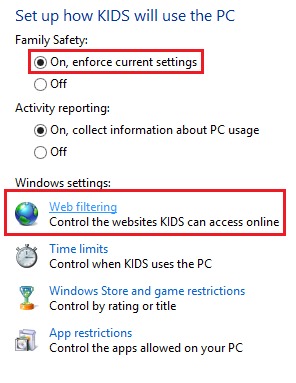 select User I can only use the websites allow (where User User name used by children)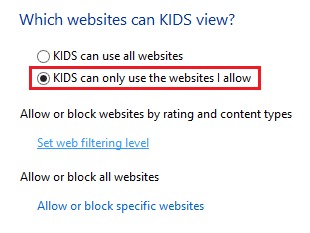 then, from the list displayed, select option that seems most appropriate for children you (for example, Designed for childern; most of the options listed blocks access to sites with adult content)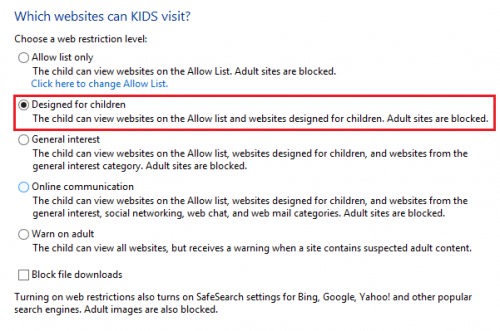 Following the instructions above, you can block children's access to sites containing adult oentru and also can set other rules the use of Internet by them (eg you can set a fixed list of websites that can be accessed by children and you block and file downloads for better security).
STEALTH SETTINGS - How to block access to Adult Content websites Windows 8.1