One of solutions the joint resolution of a number of problems cu systems operating Windows is boot them in Safe ModeIt is more precisely a way Diagnostic and reparation a system errors. In earlier versions of WindowsUsers can access Safe Mode (In most cases) with the key F8. In Windows 8 But where boot menu was completely changed, things are not quite the same (by defaultAt least). So how can we access Safe Mode in Windows 8?
One way to boot in Safe Mode is through the new boot menu. After starting the system, when the boot menu is displayed, select Advanced Startup Option> Troubleshoot> Advanced options.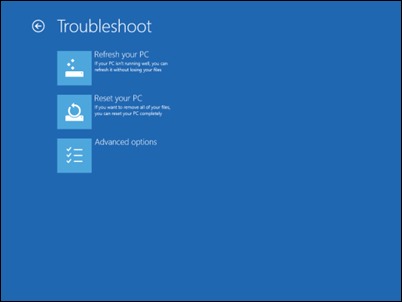 In the menu that appears, select Startup Settings. Windows will ask you to reboot to enable more options, including booting in Safe Mode.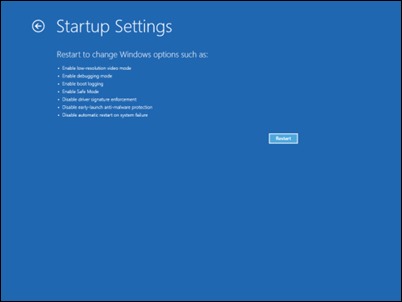 After restarting the system will display a list of Startup optionsWhich can be accessed through the function keys from F1 la F9. To access Safe Mode type F4.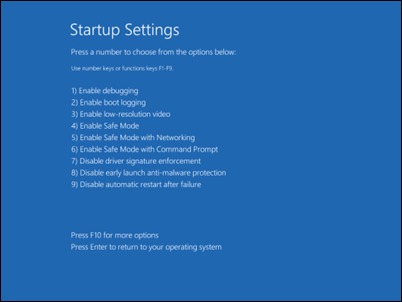 In case of access Safe Mode through the new boot menu it seems too complicated, another way would be activating old boot menu with the help Command Prompt. Open cmd cu Administrator privileges (Ie does not solve anything) and type the command
bcdedit / set {default} bootmenupolicy legacy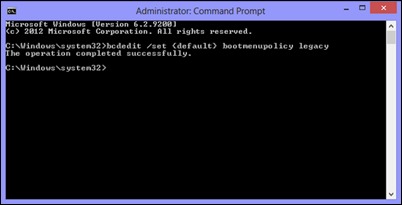 After the message The operation completed syccessfully is displayed, restart your computer and press to access F8 Safe Mode and other advanced boot options. If you wish to Activate the new boot menu again, open Command Prompt (Also with administrator privileges) and enter the command
bcdedit / set {default} standard bootmenupolicy
STEALTH SETTINGS - How to boot Windows NOT in Safe Mode
How can we boot Windows NOT in Safe Mode