Starting with Windows 2000Perhaps even from previous versiurile, if a user wanted to boot the system into Safe Mode can do this quickly by pressing the keys F2 or F8 to display boot menu. With Windows 8, Given that boot time is much lessIt is pretty hard to miss the right moment to press the button that displays the boot menu, which means you must use another method to boot the system Safe Mode.
How can we start Windows WHAT in Safe Mode?
in order to start Windows NOT in Safe Mode must first boot the system System Recovery Options holding down Shift and clicking on Restart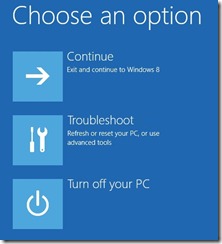 then click on the option Troubleshoot and on Advanced Options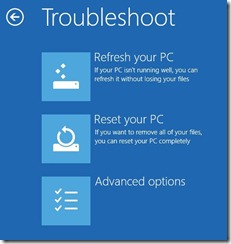 in Advanced Options Click on the option Startup Settntings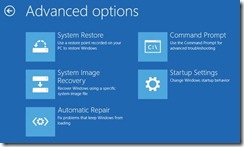 then click the button Restart to access more options such as the boot in Low-resolution Mode, in Debugging Mode or Safe Mode (Click the numbers 1 la 9 or keys F1 la F9 to select the options you want).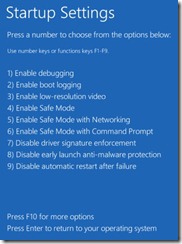 To restart the system After you enter Safe Mode, go to Start Screen, Click the user and select Sign Out. Options will be displayed Shutdown si Restart.
A second method, something faster is to use MSCONFIG utility:
open Run (Press the keys Windows + R or go to Start Screen, Right click, select All AppsThen click on Run) And type msconfig then let OK or type Enter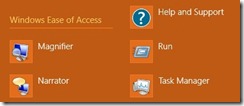 click on the tab Boot, check Safe Boot and select minimal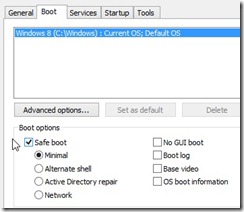 then let restart the system
Note that using this method, Windowshe will boot into Safe Mode every time until you un again msconfig option Safe boot.
STEALTH SETTINGS - How to boot Windows NOT in Safe Mode
How can we boot Windows NOT in Safe Mode