Although iOS 7 came bundled with many changes (Some better, some worse inspired), certain settings, Such as customize foldersCan not yet be made without jailbreak. In iOS 7 appearance si Folder functionality were improved (eg, it is now possible to place a Newsstand inside a folder), but still there are some things over which users have no control, such as the inability leave a blank folder name or create folder without name (IOS 7 suggests automatic un name for the folder as soon as it is created, and if you try to delete the folder nameIt comes back immediately after leaving the editing mode).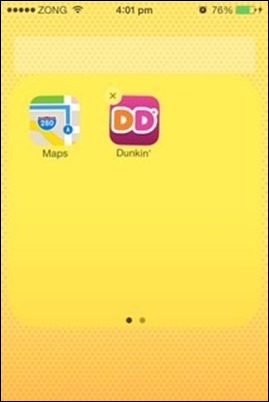 However, due to a small "leak" of iOS systemUsers can create unnamed folder following the instructions below:
open App Store and download one of Free popular applications category "Food & Drink"
After installing the app, drag it onto another app Create a new folder, You will notice that iOS will automatically enter a name for it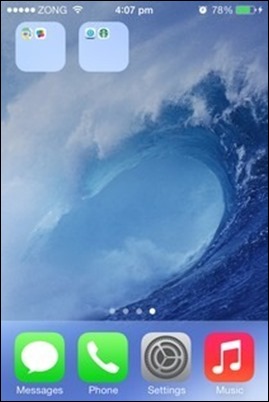 then press Home to exit edit mode. Folder will remain nameless
After which create unnamed folder the system, you can remove the application from the category Food & Drink from it (also can uninstallBut it is recommended to keep it handy if you want to create more of these folders). Be careful though, if you try to edit folder, He or she will automatically arbitrary name.
Note: Valid for OS and iOS iOS 6 7.
STEALTH SETTINGS - How to create nameless folders on iOS without jailbreak
How can we create folders in an unnamed iOS without jailbreak