Multi-part archives (Consisting of several parts) are the perfect solution when sending to send via e-mail a file larger than the limit accepted by e-mail client used, or when we want to upload a server / site a large file, or when a file that we want to keep / transfer does not fit on a single storage device (CD, DVD, USB-Stick). If you are in any of these situations (or another that requires split one file into several archives) And want to create a multi-part archive to solve the problem quickly and without errors, the following information can be helpful.
Multi-part archives are easy to make and do not require special applications to be created, but only WinRAR or 7-zip, Two computers devoid of Compression Windows users. Archiving method is almost identical between the two programs (except that 7-zip can not create archives with ending .rar), Users can choose according to prferinte archiver.
How can we create multi-part archive using WinRAR software?
right click on the file you want to archive and select Add to archive
select the ending to archive (zip or rar) and then under Split to Volumes type size that you want to have parts of the archive (eg if the file is 2GB and you want to archive in many parts 15MB, type 15MB in the field below Split to Volumes. Unless you want the archive to be shared, leave the field blank).
click on OK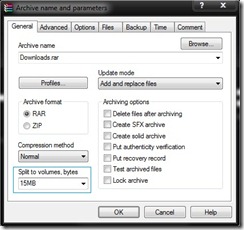 How can we create multi-part archives using 7-zip?
right click the zipped file, then select Add to archive
Choose ending to archive, and type size for archive parties in the field below Split Volumes
click on OK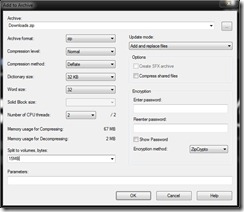 After extracting archive parties archiving functionality test their content to your hard drive. To extract the contents of a multi-part archives right click on the first part (available in cases where the cache size is 001, 002 or part1.rar, part2.rar. If the cache size is r00, r01, Right click on the archive with a. Rare) then select Extract to / extract here. Success!
STEALTH SETTINGS - HOW TO CREATE WITH MULTI-PART ARCHIVES 7-ZIP OR WINRAR
How can we create an archive using WinRAR or multi-part 7-zip