With the launch operating system Windows Vista, microsoft introduced a new backup method namely System System ImageIt includes all system files si drivers necessary starting and running the operating system. The image can then be used for a quick reinstallation of WindowsWithout the users to go through all reinstallation procedure (Thus, drivers, programs installed si System updates will be restored backup image).
Although System Image Backup is available in both Windows 7 and in Windows 8, in Windows 8.1 Microsoft has dropped this feature. If you still want to create a backup image of Windows 8.1There is a method that makes this possible through Command Prompt's or Windows Power Shell.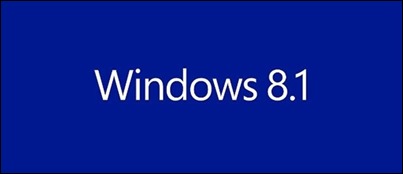 How to create a backup image of the system (System Image Backup) in Windows 8.1?
connect a USB device (Recommended External HDD) To computer and make sure you have this one enough space that backup image to take place on it (in case you Windows 8.1 installed in dual-boot with another operating system, you may need a little more space on the external, because both partitions will be included in the backup system)
open Command Prompt or Windows Power Shell cu Administrator privileges (Use the Power / Win + X) And type the following command:

wbAdmin start backup backupTarget: H:-include: C:-quiet-allCritical (where H is an external device that you want to save the backup, and C is partition is installed on Windows 8.1)
then wait for the message The backup operation completed Successfully. to be displayed (the process of creating the backup can last from several minutes to several hours, depending on how much data will contain)

And ready. In this way you can create backup images of the operating system in Windows 8.1. Success!
STEALTH SETTINGS - How to create a System Image Backup in Windows 8.1
How can we create a backup image of the system in Windows 8.1