There are certain situations when users Windows operating systems They want to create new partitionsOr the hard drive is installed system (For example, a partition for backups) Or the new one they want to add to the system to enlarge storage space. users Windows 8 which is in such a situation may follow instructions below to create a new partition server.
open menu Power / Win + X (Right-click in the left corner very center of the screen) and select disk Management (Also you can type in diskmgmt.msc Run, Then pass Enter)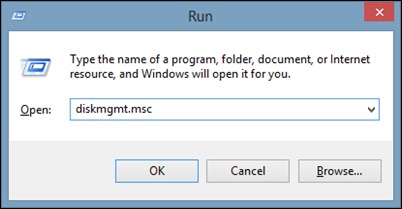 if you want to create a new partition on an existing hard drive, give Right-click the partition (Volume) you want to split into two and select Shrink Volume menu displayed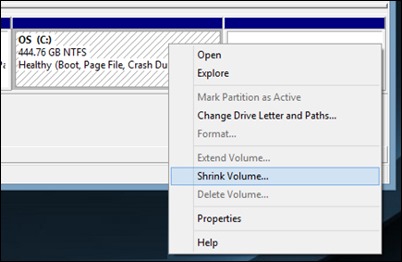 after partition will be checked to determine available space on it into law Enter the amount of space to shrink in MB enter the amount you want to have new partition and click the button Shrink (If you want a partition 1 GB, Say, you have to input its size in MBie 1024; for partition 15 GB, enter 15360ie 15 * 1024, and so on)
after the process will be complete in disk Management you will notice a new unallocated space (Extracted in the previous step from one of the existing partitions);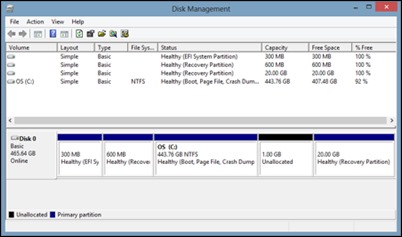 right click on it and select New Simple Volume menu (if you use a hard drive to create new partition, skip to step it, and share the new space allocated in each partition you want)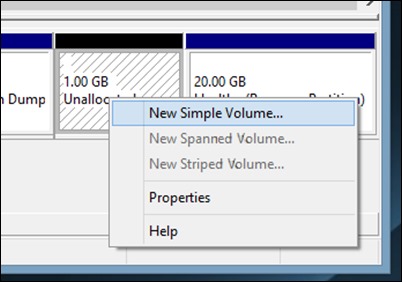 then, in New Simple Volume Wizard, Click on NextThen again Next (Without changing the size of the new volume, unless you want to create more than one partition the space allocated, in which case you must specify, in MB space for each partition, also you will have to run the New Simple Volume Wizard for each partition separately)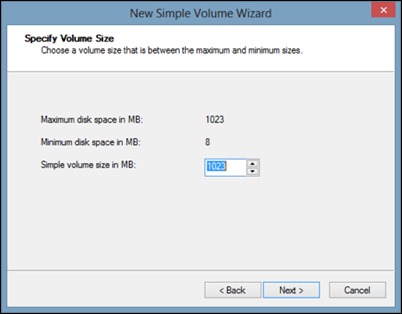 in the next window in the wizard, select Assign drive letter GMTThen select one of available letters for new partition (if you want to install a new operating system partition createdYou can select option Do not assign a drive letter or drive pathConsidering any setting select the new partition will be rewritten installation system)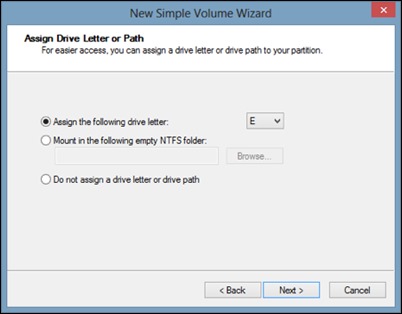 window format Partition, select Format this volume settings with GMTThen select NTFS From the drop-down next File System, in the right Allocation unit size leave DefaultAnd the right volume label enter name desired new partition (eg backup), Then click on Next and on Finish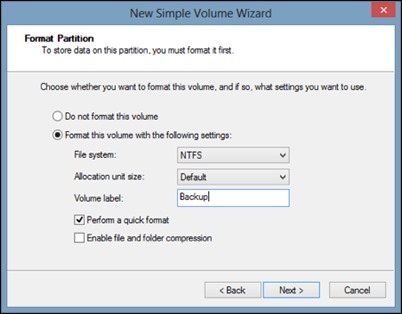 You will notice that in disk Management it appeared created new partition, Shown with name si letter your chosen
Also, the drive will be available in Windows Explorer.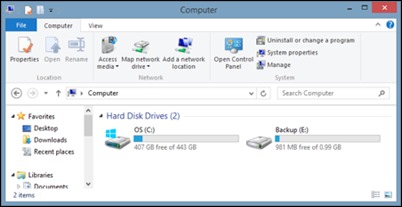 Success!
Note: The tutorial also applies to Windows XP, Windows Vista, and Windows 7.
STEALTH SETTINGS - How to create a new partition in Windows 8
How can we create a new partition in Windows 8