Some time ago I wrote about how to create a WiFi hotspot a laptop running system WindowsIf you do not have a router and want to connect a mobile (E.g. smartphone) in Internet. If you are using OS X and encountered the same problem mentioned above (no router), you can create a ad-hoc wireless network using Mac provided, so you can connect one or more Mobile la Internet using the respective network.
How can we create an ad hoc wireless network using a Mac OS X?
open System Preferences and click on Sharing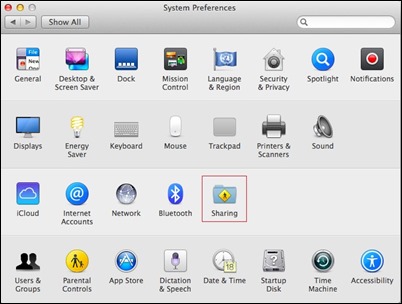 in the open window, click on the option Internet Sharing from the list on the left, then select Ethernet from dropdown displayed right Share your connection from and check the option Wi-Fi in section To Using computers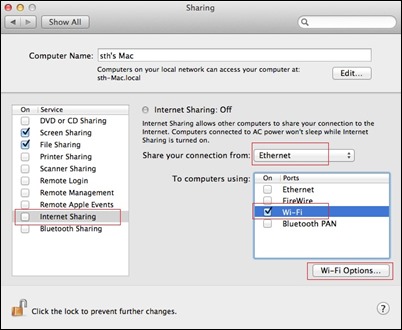 optional (but recommended), click on the WiFi Options to set a name ad0hoc network, a channel for frequency and (most importantly) a method security (To protect your network from unwanted users)
After this setting, whenever you want to enable ad-hoc wireless network, Check Internet Sharing from the list on the left side of the window Sharing Preferences, Then confirm by clicking on the activation network Start.
After enabled ad hoc network, You can connect with in that any device Support for WiFi.
STEALTH SETTINGS - How to create an ad-hoc wireless network using a MacBook
How can we create an ad hoc wireless network using the supplied MacBook