Normally, in Windows 8 si Windows 8.1Users can access PC Settings via Charms menu, Displayed on the right side of the screen if you take the mouse cursor in the bottom right corner, that its upper right (or using key combinations Windows + I).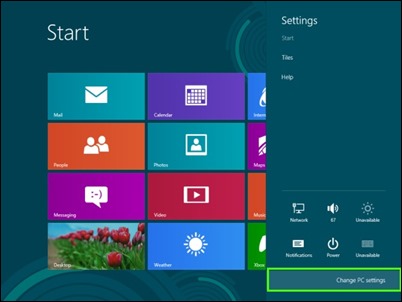 If regular use often PC settings to customize look operating system or to make various adjustments to Lock Screen, timing, Search, Users etc. much easier it would be to add a shortcut to PC Settings pe DesktopTo have access to them quickly.
How can we add a PC shortcut Settings pe desktop in Windows 8.1?
The solution is a lot simpler than you would expect and comes in the form of a executable created 7tutorials. You just have to download archive containing the file, then extract its content on Desktop.
If you prefer to open PC Settings via key combinations, Right click on the PC executable Settings located on Desktop and select Create shortcut.
Then right click on the shortcut created, select PropertiesThen go to the tab shortcut and enter the desired key combination in the field of law shortcut Key (e.g Ctrl + Alt + P).
You can also add a shortcut to PC Settings in Taskbar, right-clicking on the PC executable Settings downloaded and selecting Pin to TaskbarAnd to add a PC shortcut Settings the Start Screen, type PC Settings in Start ScreenThen right click on the result shown in Search and select Pin to Start.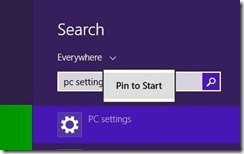 Success!
Download PC Settings shortcut for Windows 8.1.
STEALTH SETTINGS - How to add PC Settings shortcut on Windows 8.1 Desktop
How to create a PC shortcut Settings pe Windows 8.1 Desktop