Sometimes when working with multiple Word documents at the same time, it happens not to know exactly how each are named. And if you accidentally close a document, most likely we will lose some time before we realize as it is called this and that location It is stored. To avoid such situations (and to remember from one day to another that was last accessed Word document; or perhaps we want to know what the last word document accessed by other people personal computer or at the office), the solution is to create a shortcut on Desktop to open last accessed in Word document.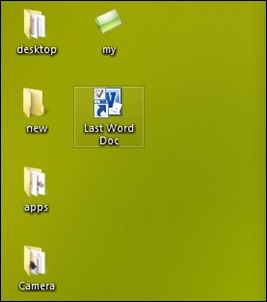 How can we create a shortcut with which to access the Word document last viewed?
if you do not already have a shortcut the application Microsoft Word pe DesktopGo to the location C: \ Program Files \ Microsoft Office \ Office14 (for Word 2010; Office12 for Word 2007 or Office15 for Word 2013), Right click on the application Winword.exe and select Send to> Desktop (create shortcut)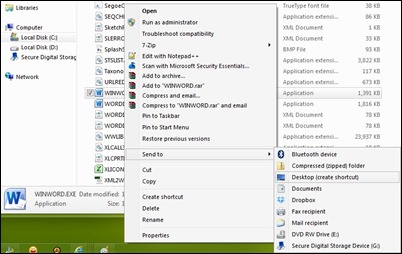 then right click on Word shortcut on Desktop and select Properties menu displayed
in window Properties, type /mfile1 the end of the existing line in Target (Do not change anything in that line!)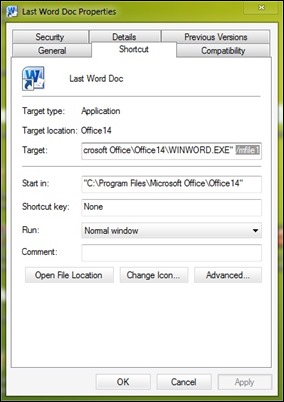 then click on OK to save the change
Also, it is recommended change the shortcut name in Last Word Doc Opened or something to remember what is that shortcut.
Note: You can create a shortcut that opens the penultimate Word document accessed by typing / mfile2 instead of / mfile1, or the penultimate document accessed by typing / mfile3 (and so on).
STEALTH SETTINGS - How to create a shortcut to open the Word document last accessed
How can we create a shortcut to open the Word document last accessed