While users Windows have access to a fairly generous selection applications with which you can create Bootable USB drivesthem, most of the sky formatting devices to beor before copying installation files (Thus leading to the loss of any data stored on those USB drives). If the But you do not want to format the USB deviceBut you need to make it boot with a Windows for a reparation or Resettlement SystemSolution is popular app EasyBCD.
EasyBCD is a application which allows users to edit boot menu al Windows systems and also to amend various settings bootheir loud. In addition to Feature Sites specified above, EasyBCD allows creating bootable USB devices without requiring formatting them and the loss of any data stored on the devices.
How can we create bootable USB Windows without formatting using EasyBCD?
copy all files si folders on Installation DVD al of Windows (Or extract them from a ISO image of the system) in root folder al USB device (attention, the files need to be copied directly into the root and not in a folder in the root!)
run the application EasyBCD and click on the button BCD Deployment the left side of its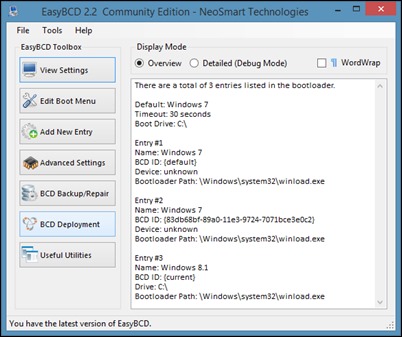 right side of the application under Create bootable external media select USB device you want to make boot without formatting (and you copied Windows installation files) And click on the button Install BCD
When handshake the conversion into one bootable device is displayed, click on And it is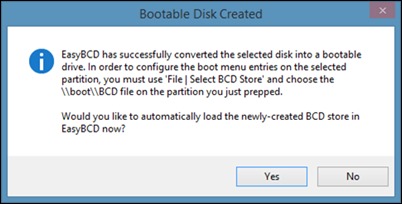 And ready. In this way you can create USB bootable Windows Without them made and losing the data on them.
Note: This tutorial is compatible with USB FAT32 format. NTFS formatted devices you may experience errors when booting from them.
STEALTH SETTINGS - How to create bootable USB drives without formatting Them
How can we create bootable USB sticks made without those devices