If used to run multiple applications simultaneously for extended periods of time, surely you have noticed that PC performance Your diminishes with increasing periods of time due high consumption of resources. Also, when you close an application (even if a stop Task Manager), processes associated with it may remain hanging creating memory caches which leads to resource block and cause darkening system and even instability.
most users Windows believes that the only way to solve this problem is rebootBut sometimes this can take much more time we have available. A much faster way to reset caches of momorie without restarting the computer is using a MS Dos commands (Command Prompt). And much easier it would be to create a shortcut on Desktop containing that order and that we can use whenever we need.
How can we reset without restarting memory caches (memory cache flush):
create a new shortcut pe desktop (right-click on an empty space on desktopThen select New> Shortcut)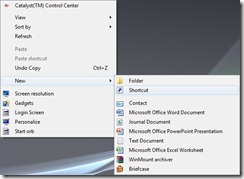 copy then paste it to the next command in the field below Type the location of the item
%windir%system32rundll32.exe advapi32.dll,ProcessIdleTasks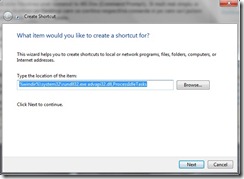 click on Next and choose a Shortcut name (Eg Cache Memory Reset), then click on Finish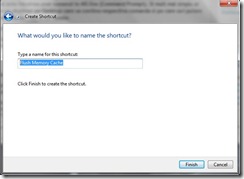 If you want to add a icon the newly created shortcut, right click on it and select PropertiesThen the tab shortcut click on Change Icon.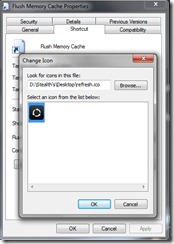 After creating the shortcut, every time your computer starts to move heavy, double click on it you will see a notice significant improvement in system performance. In addition, for faster access, you can add shortcut in Taskbar (In Windows 7) Or Quick Launch (In Vista si XP).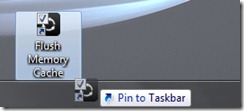 Note: In Windows XP yes Windows Vista will have to keep the shortcut on as well desktop after you add it to QuickLaunch, otherwise it won't work.
STEALTH SETTINGS - Easily Flush Memory Cache to Improve PC Performance
How we can quickly clean the memory caches to improve PC performance