One of the new Feature Links of Windows 8.1 Preview is the inclusion of results online from search engine Bing When looking for something in system. While this may be advantageous sometimes (like when looking for a file ie downloaded Internet, Which I do not remember if you still have it or not stored locally and when we want to perform a Search online directly from Start Screen), In most cases more than confuse users, displaying dozens of results that they do not need.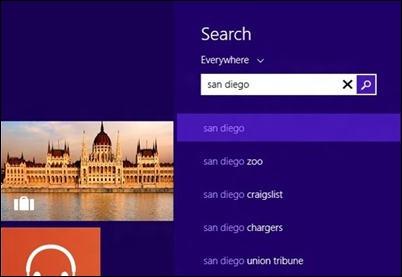 Your Dhaka and you are among those users who do not want to send Search Personal, Carried out personal computer, The Bing, Then you should Disable Bing the internal search engine Windows 8.1 Preview.
How to disable the Bing search engine of Windows 8.1?
in Start Screen, Open the menu Charms and select SettingsThen click on Change PC settings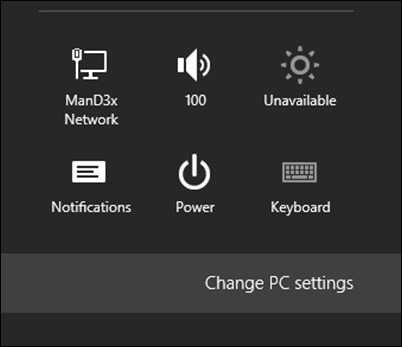 in the right pane, select Search & apps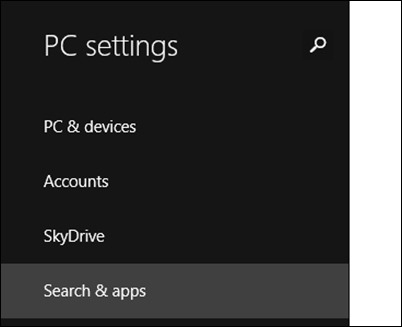 in the right pane, under Use Bing to search online, Disable the Get suggestions and web search results from Bing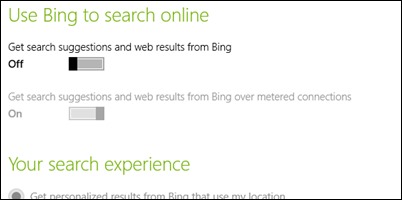 And ready. From now on, search on Windows 8.1 Preview Results will include only personal computer (without them be sent to Bing).
STEALTH SETTINGS - How to disable Windows from 8.1 Preview Bing Search
How can we disable the search engine Bing Windows 8.1 Preview