If you iPhone User (Or of iOS device) And have activated auto-correct function it, most likely you enjoyed (at least) a few moments or gender damnyouautocorrect.com.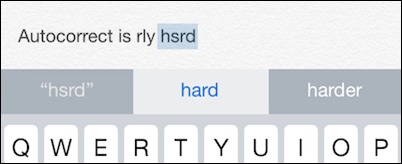 If you're tired as The AutoCorrect to all correct erroneous words, can solve this problem quite simply, disabling complete this feature.
How to disable the AutoCorrect feature in iOS?
open the Settings app and tap give the General
down list select keyboards
then disable function Auto-Correction using the switch displayed in its right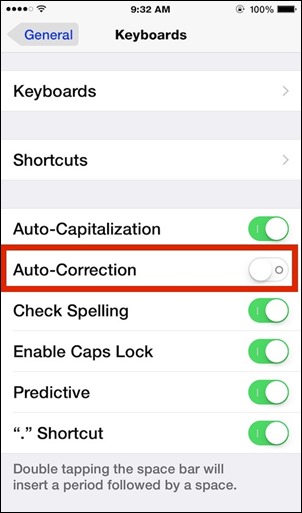 And ready. After you perform these changes, You will completely disable Auto-correctAnd the words you typed will not be replaced incorrectly. Note, however, that you can Auto-correct improve creating shortcuts for certain words, deleting the words wrong (or unused) Dictionary or resetting full Dictionary the device.
Note: Disabling Auto-correct following the same settings on all iOS devices. If you choose to disable this feature, it is recommended to keep enabled Quicktype suggestions spell check function to be notified when typing wrong UTA certain Word.
STEALTH SETTINGS - How to Completely disable auto-correct function on iPhone
How can disable Auto-correct on your iPhone