How the cloud became an important part of online and in recent years and online storage services have become increasingly popular, it is no wonder that Microsoft integrated OneDrive in most products software launched by the company. The same is true for the last version of Office, Office 2013Which includes several s feature cloud such as option Log into OneDrive si saving documents onlineDirectly into the account (to access them anywhere, so the computers and the Mobile).
These s feature cloud but are only useful for users who use OneDrive, But now are still users who prefer other online storage services, or do not use this service at all. If you do not want these sites to be feature including in suite Office 2013 installed on your computer, you can disable it using the following method.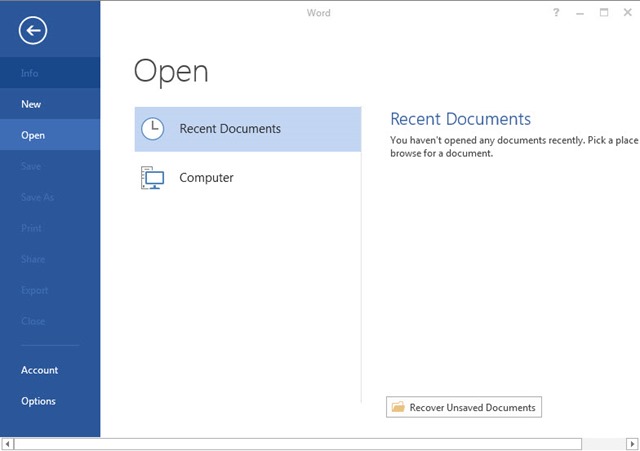 How can we disable the feature cloud sites 2013 Office suite?
open registry Editor (type: regedit in Run and give Enter), Then navigate to the key HKEY_CURRENT_USER \ Software \ Microsoft \ Office \ 15.0 \ Common \ Signina (if SignIn does not exist, right click on the key common and select New> KeyThen give the name SignIn)
under SignIn in the right pane create DWORD entry SignInOptions, To which you give value 3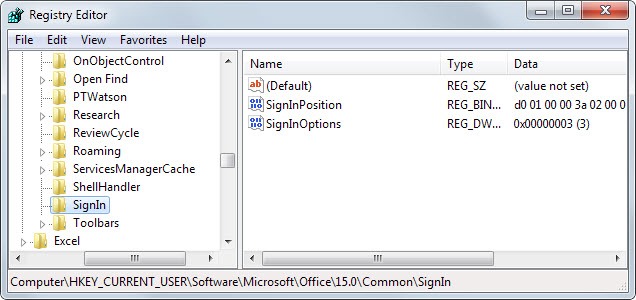 And that's it. After you make these changesYou will notice that feature cloud sites from Office 2013 were off (They will no longer be displayed in the menu File).
Note: Before making any changes in your system registry, make a backup of them to avoid possible unpleasant consequences (eg system failures or applications installed in it).
STEALTH SETTINGS - How to disable cloud features in Office 2013