Operating System OS X has activated in mode default self-cleaning functionIt is helpful to users when they type the wrong different words. But most times this function can be quite irritating, even correcting words that must be corrected, usually replacing them with other words that have no logic or in context or give a meaning totally wrong context. If you are using OS X and will find quite often in the situation described above, most likely you prefer disable auto-correct functionEven at the risk sometimes to escape small mistake.
How to disable auto-correct function in OS X?
Whether you are using Leo, Mountain Lion, Mavericks or Yosemite, you can disable auto-correct function following the instructions below.
open System Preferences and select Keyboard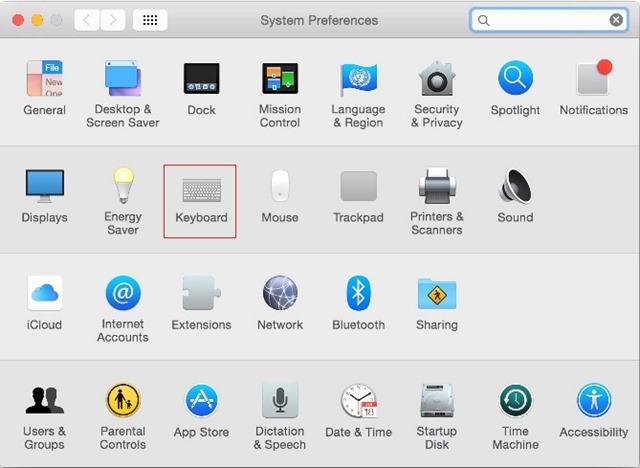 Then in tab TextUntick Correct spelling automatically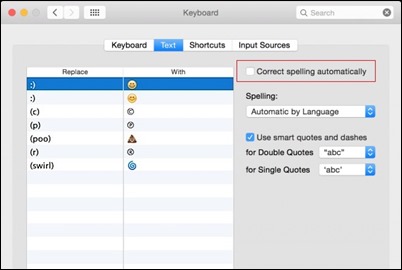 If you do not want to completely disable auto-correct functionBut you prefer that it be stopped only for a specific applicationThen follow the steps below.
Open the application for which you want to disable AutoCorrect (e.g Mail)
right click on any text entry field and select Spelling and Grammar
then uncheck Check Spelling While Typing si Correct Spelling Automatically
You can also disable AutoCorrect in a specific application clicking on the menu Edit the respective application, then selecting Spelling and Grammar and unchecking Check Spelling While Typing.
STEALTH SETTINGS - How to disable AutoCorrect function in OS X
HOW CAN THE disable AutoCorrect OS X