One of the sites feature introduced in OS X with the launch system Mavericks it is also Safari Power SaverIt helping users Macbook sites to increase battery by disabling content with high energy consumption, such as Flash animations. Both Mavericks and in YosemiteThis feature is enabled by default.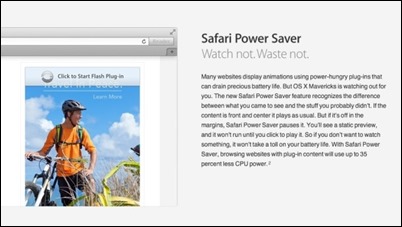 As said by Apple, Safari Power Saver He knows how to distinguish between content that users want to see him and that in addition, this feature disabling only peripheral content, Which is usually composed of animated advertisements, videos which are not related to the topic of the page visited or flash games. Although Safari Power Saver usually does its job quite well in some situations it is possible that users of this browser to want to disable This feature, for various reasons (such as the fact that they even want to have access to the ads on a particular site).
How do I disable Safari Power Saver in OS X?
Daca save battery power is not a priority or a problem (especially if you are using a drive Mac instead of a MacBook) and you want to disable Safari Power Saver fully open Safari browserThen click Preferences from the menu bar.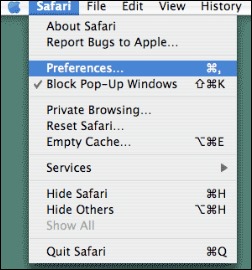 In the open window click on the tab Advanced and uncheck Stop plug-ins to save power.
If you wish to Safari disable Power Saver feature only for certain sites (recommended if you are a user MacBook, to save battery power when browsing randomly on the internet), you can Enable plug-ins off by clicking on the labels Click to start plug-in displayed. If you later want to reactivate the feature and for those sites, go Safari> Preferences and click on the button Details next to Stop plug-ins to save power (Be sure to have it checked), then click either button remove AllEither individually select each site for which you want to reactivate and click Power Saver remove.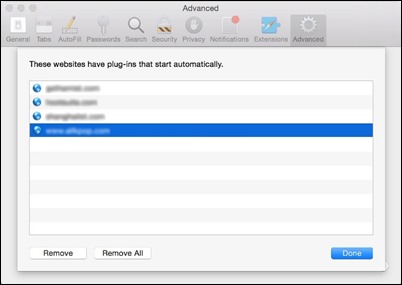 Note: This feature is only available to Safari and other browsers has no effect on the installed OS X.
STEALTH SETTINGS - How to disable Safari in OS X Power Saver
HOW CAN POWER SAVER FOR disable Safari in OS X