Every time when Facebook make changes interfaceUsers are divided into three camps: those who love it and adopt the new look, those who do not care as long as I can see her from virtual socialization still and quiet, not least, given that they are usually the majority, who are protesting the change. The situation is asemeanatoare and Facebook Timeline.
Even if the new interface Facebook profile bring users more Feature Links new and interesting (after Facebook's sayings), many of them, who tested this interface, they found it too charged and difficult to use and will the old look back. Also, there are users who have not given any chance Timeline of home and stem with teeth the old interface, As much as they will allow Facebook site to do (among the latter like myself).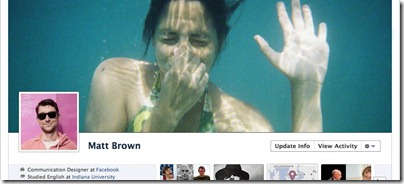 eventually, Facebook Timeline will work for all usersRegardless of their preferences or discontent, but those who wish to continue viewing your profile or that of friends with the old interface, may do so using a Browser extensions, Remove Timeline.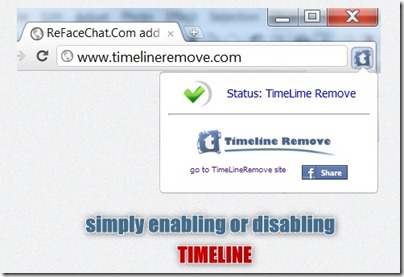 Remove Timeline 3 is currently available for browsers, namely Firefox Chrome si Internet ExplorerWith extension Safari still in progress (more details on site timelineremove.com). Facebook users who have activated Timeline and who will use these extensions will be able to view their personal and pro profilefileto all friends in the old interface, but their Facebook contacts will also see the Timeline interface when they visit their profile, unless they also use those extensions.
Download Timeline Remove Firefox
Download Timeline Remove Chrome
Download Timeline Remove for Internet Explorer
So if you do not like Timeline for the way in which the available modules for other users the informations for you or personal photos, Remove Timeline is not a solution, unfortunately. Therefore we recommend all users to make Facebook cleaning information and photos posted on personal accountsTo be sure not share some than what they want, and to choose carefully friendly relations online for better privacy.
STEALTH SETTINGS - How to disable the new UI for Facebook Timeline
How can disable Facebook Timeline new interface