Compared to the previously released operating systems, Chapter Updates, Windows 10 something tougher. Meaning that Microsoft wants in one way or another to force each user to keep system updated operatingWhether you want it or not.
We understand ... I always thought that a system up to date, is a more stable and safer. However, there are situations when certain updates harms system / computer. We are not talking here of updates "core" that bring stability, increased security and better performance of the system itself, but the updates of drivers for sound, video, webcam, etc that come through Windows Updates.
A concrete example is the case of a laptop Lenovo Ideapad(7 GHz Core i2.20, 6GB RAM, nVIDIA GT 2GB 555M) which has existed for years and we 5 installed Windows 10. Everything works great on it even graphics programs like Photoshop, until they do automatically update the driver for integrated video card, Intel HD Graphics. After the update, the disaster comes. "Moving" with the speed of a snail and the simplest games does not work normally. To avoid automated driver updates, the only solution in Windows 10 is to we completely disable Windows Updates.
How can disable the Windows updates 10 - 10 Disable Windows Updates
OS Microsoft Windows 7 and his previous systems, things were very simple. there control Panel ability to enable / disable or download free installation Windows Update. this tutorial shows how to manage the updates in Windows 7.
Windows 10 users who want to disable Windows Updates do not have a direct option from the Control Panel. In the Windows Update 10 panel (Windows Update), there are a few settings, but none allow updates to be disabled.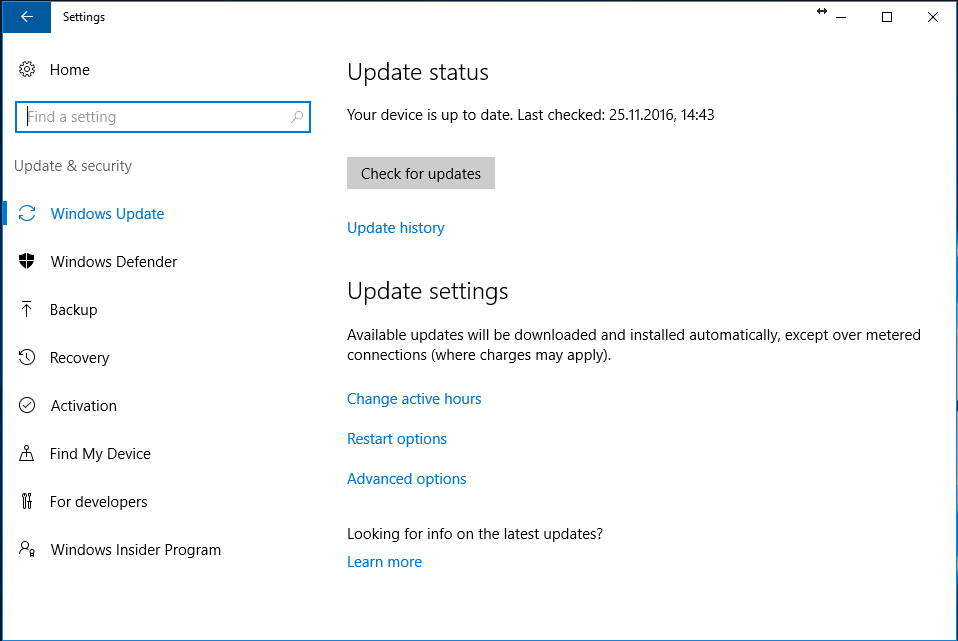 Disabling can be done only if we stop everything (Disable) Windows service responsible for Windows Updates (wuauserv).
1. Open the "Run" (Windows key + R), enter "services.msc" and press Enter to open the Windows Services.
2. In the list of services, looking Windows Update. By default, this serveciu is switched to "Manual" or "Automatic".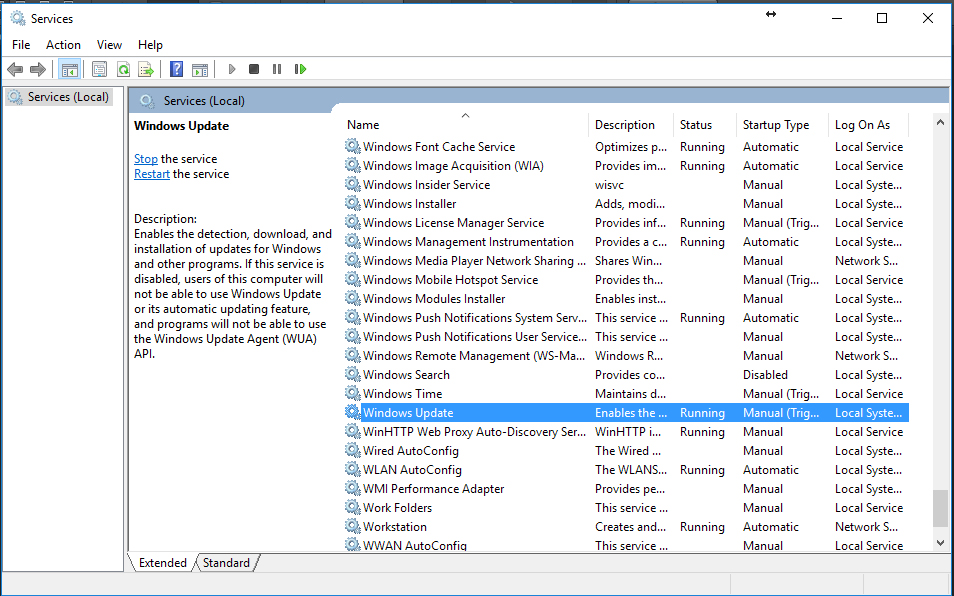 3. Right-click on Windows Update selected> PropertiesAnd the right "Startup type"Select"Disable"
This means that the verification process, download and install the updates for Windows 10, will not turn opening system.
Service name:wuauserv
Enables the detection, download, and installation of updates for Windows and other Programs. If this service is disabled, users of this computer Will not Be Able to use Windows Update or Automatic Updating feature STIs, and Programs Will not Be Able to use the Windows Update Agent (WUA) API.
Note that wuauserv will never see it as executable in Task Manager. It runs undersvchost.exeAn executable that contains a plurality of Windows services.
This way you can disable updates on Windows 10 if required to do so.
How can disable the Windows updates 10 [Disable Windows 10 Updates]