One of the most common methods spread viruses in Windows It is in the USB Stick malicious URLs or CD / DVDAnd where AutoPlay site si AutoRun site They are activated, it 100% secure as the systems that come into contact with Infected external devices They will also be compromised in turn. Unfortunately this scenario is true for Windows 8And this operating system users who wish to avoid such problems we recommend disable these two Feature Links: AutoPlay si AutoRun.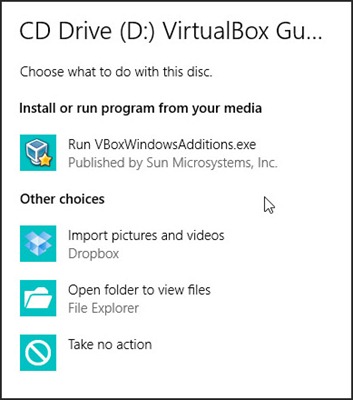 AutoPlay and AutoRun and what is the difference between them?
When we connect a USB device or introduce a CD / DVD in optical drive of a computer, AutoPlay site automatically displays a number of options for opening content that drive / disk. When you select one, it is stored and the next time you connect a device to the computer with the same type of content, the computer will automatically use confort method for reading content, which is actually AutoRun site. As a result, the risk of Virus A computer AutoPlay and AutoRun and then are activated is quite high.
How to disable AutoPlay and AutoRun in Windows 8?
AutoPlay and AutoRun To disable users Windows 8 2 methods can be used:
1. Through the Control Panel
enter control Panel in Start Screen and give Enter

in All Control Panel items, Click on AutoPlay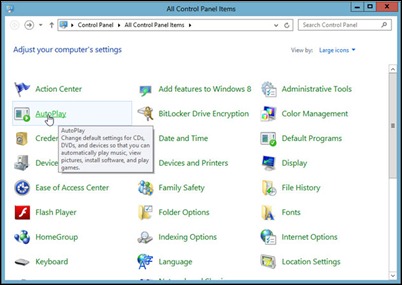 uncheck Use AutoPlay for all media and devices and click on Save
And that's it, AutoPlay will not run again When connecting an external media device to your computer.
2. Through Group Policy Editor
in Start Screen enter gpedit.msc and give Enter
navigate to computer Configuration > administrative Templates > Windows Components > AutoPlay Policies
double-click (or right-click> Edit) On the input Turn off AutoPlay to open its settings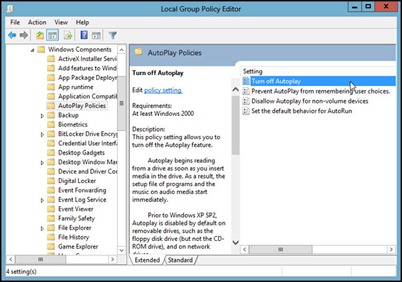 in the settings dialog, select EnabledThen click on Apply si OK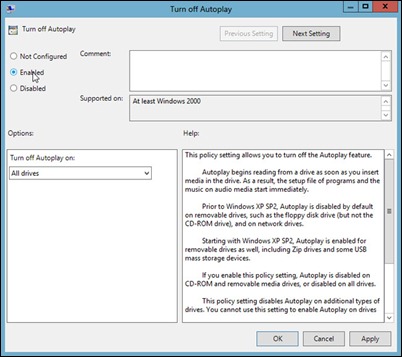 The result will be the same as the first method, AutoPlay (Default AutoRun) will not run connecting an external device.
Note: For high security of your operating system, use an effective antivirus and scan all external devices connected to the computer it before you open the content.
STEALTH SETTINGS - How to disable AutoPlay and AutoRun in Windows 8
How to disable AutoPlay and AutoRun in Windows 8