One important feature that comes bundled Windows 8 is Windows Store site, online store applications (Similar to App Store for iOS or Google Play for AndroidS) where users can install applications directly in the operating system without the need to download before installer for them.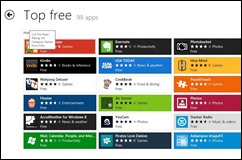 The applications installed from Windows Store at modern interface Metro, Similar to the operating system default application (Such as Travel, News, Email, Calendar etc.).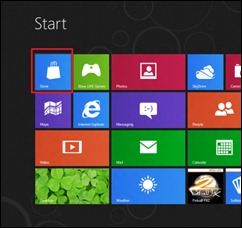 Another similarity between the applications installed in Windows Store and default applications of Windows 8, is that they (or most of them) can not be uninstalled from Control PanelAnd users Windows 8 who wish to uninstall these applications will need to use the instructions below.
How to uninstall the applications installed from Windows Store in Windows 8?
Uninstallation process of applications installed from Windows Store is a fairly simple one, but for users who have just started testing Windows 8, and who are used to the uninstall method from OS Windows previous, I can give you some headaches.
installed applications Windows Store can be removed directly from the Start Screen, Simply give right click one of the applications that you want to remove, and you will see a menu at the bottom of the screen
in the menu, you have the option of Uninstall
after selecting UninstallYou will be advised that application and all information relating thereto will be deleted / removed from the system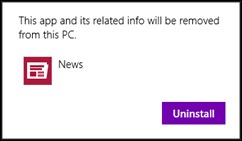 once again give click the button Uninstall the warning message, the application will be uninstalled. Then follow the same steps for all applications that you want to remove
Note: It is possible that some of the default applications of Windows 8 cannot be uninstalled by following the instructions in this article. However, it is recommended to inform yourself about the importance of certain system applications before uninstalling them.
STEALTH SETTINGS - How to Uninstall Windows 8 apps installed from Windows Store
How can we uninstall applications in Windows 8 installed from Windows Store