If you are using Windows 8 or Windows NEVER PreviewThen definitely installed and tested applications us every week from over 100.000 modern applications available Windows StoreTheir number with a steady daily. And also, after you test, you get to uninstall most modern applications, selected the only useful applications or that you use regularly.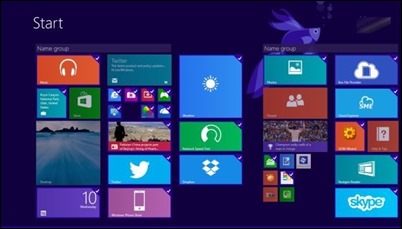 Action Uninstall of modern applications Start Screen is quite simple: right click on tile of your application question, then select Uninstall Menu displayed at the bottom of the screen.
In Windows 8.1, Microsoft products has simplified the process of Modern applications uninstaller more, users can now uninstall multiple applications simultaneously, And in addition have the possibility to uninstall the selected applications from multiple computers simultaneously (if the same Microsoft user is used on multiple computers).
How to uninstall more modern applications at the same time in Windows 8.1?
open Start Screen or App Screen (Move your mouse cursor in the lower left corner of the screen and click the arrow to open display App Screen or, if you prefer App Screen display instead of Start Screen when you press Start button, Select Show the apps automatically view When I go to Start in Taskbar > Properties > Navigation), Then select the right click all modern applications on the book you want to uninstall
After selecting applications, click on the option Uninstall displayed in the bottom of the screen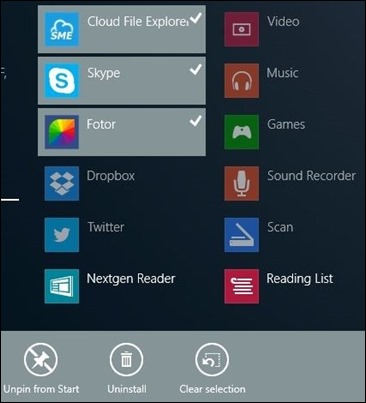 will display a list of all Selected applications for removalWhere you have to click again Uninstall confirmation (also if you want to uninstall all applications computers synchronized, Check Only from this PC)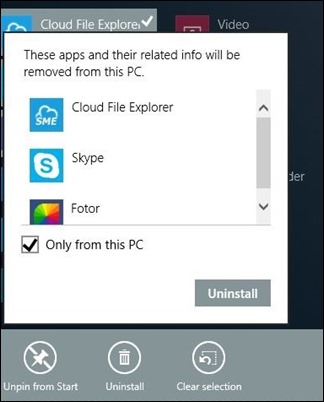 And ready. Your selected applications were all dezinstaate whileAnd you've managed to save some time.
Note: In the case of applications Desktop or classic, when we select the Uninstall option, the Programs and Features window will open in which we will have to right-click again on the applications and select Uninstall again for the uninstallation process to be initiated (simultaneous uninstallation is not possible) .
STEALTH SETTINGS - How to uninstall multiple apps simultaneously Windows NEVER Preview
How can we uninstall several applications at the same time in Windows NEVER Preview