Sometimes, even uninstall an application in Windows may require more time than we are willing to give it. Therefore, it may become irritating that you have to navigate the Control Panel> Programs and Features> Uninstall a Program and to identify respective application to get rid of it.
Menu Unistaller is a free utility who comes to help those who tend to install / reinstall / uninstall Daily diverse applications in order to test (and not only), allowing users to its uninstall or repair programs with a simple right click.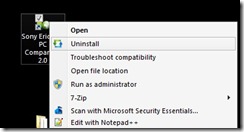 What she can do MenuUninstaller?
After installation ofThis places the right click menu option to uninstall the application that was right clicked. In this way we can escape more quickly from applications that do not want to discover other computer users or applications that occupy space in vain computer.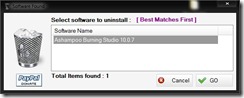 In addition, if an application we use often begins to show signs of fatigue (errors), We simply have repair that application with the help MenuUninstaller.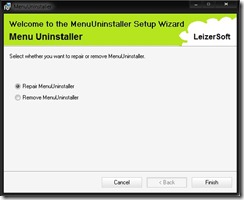 Note: The application is compatible with Windows XP / Vista / 7, 32 and 64 bit.
STEALTH SETTINGS - How to Uninstall a Program using Right-Click Menu
How can uninstall a program from the right click menu