If you want to download Applications. apk (for Android mobile systems) of Google Play Store pe personal computer then to their manually install pe smartphone Your using a File Manager (Eg when you want to tested Play an application that Google consider incompatible with your phoneOr when you want to install applications not available because region restrictions), The solution is application Real APK Leecher.
Real APK Leecher is a Free Java application si portable (No installation required), that lets users download directly on desktop (Or any other folder they want) Applications. apk available Google Play. To use the application, users will need to use Google account associated with smartphone supplied and ID smartphone.
To find out ID smartphone personnel, type * # * # * # * # 8255 in dialer software it. ID will be displayed GTalk Service MonitorIn right aid.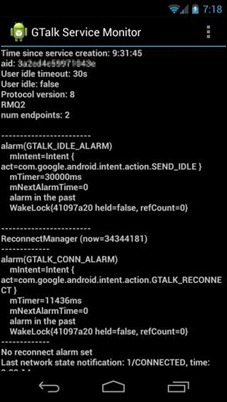 You can also use the application (apk) free Device ID (available on Google Play).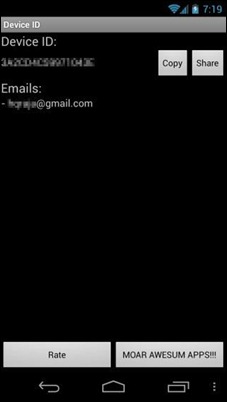 Run Real APK Leecher, enter Google account (Address gmail) and Device IDThen select country (You can choose which country you want to have access to applications only available for certain regions) and folder you want applications to be downloaded (you can select a folder already containing apk applications to avoid downloading an application you already have). After you follow these steps, click on Save.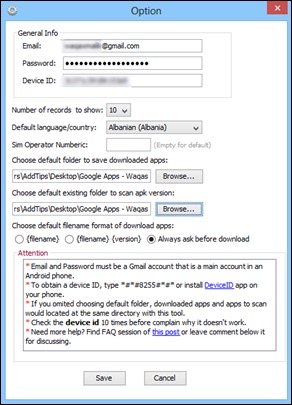 To download an application from Google Play, Looking application that Real APK Leecher (in Search site located in the upper right corner of the application). Note, however, that although both will be displayed free applications and the paidOn the paid you can not download unless you have bought already Play Store using Google account that you have used in Real APK Leecher.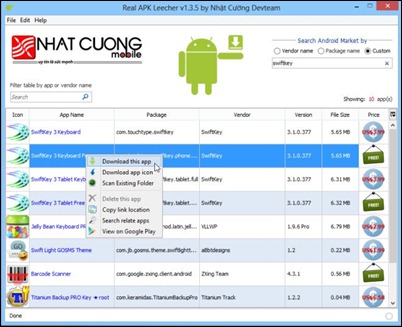 To download an application, please right-clicking on it and select Download this app. In addition, you can download only application icon, you can scan folder the stock apk applications to identify if you have already downloaded version it, you can delete the application, you can copy link location download, you can Find similar applications or to view that application on Google Play Store.
After starting the download, progress will be displayed in a different window.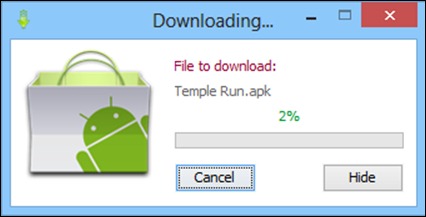 Note: Application compatible with Windows, Linux and Mac OSX.
STEALTH SETTINGS - How to download apps from Google Play Store on your computer
How can download Google applications on your computer Play Store