One of the Feature-ups Operating system OS X Yosemite, released Apple 10 days agoIs the ability of perform and receive phone calls on a Mac this OS running on a iPhone cu iOS 8. This feature is part of a new initiative Apple named ContinuityThrough which desired functioning in tandem systems OS X si iOS (Transition from one system to the other without lag or disruptions).
To make and receive phone calls iPhone on MacMust first make sure that both devices are connected the same wireless network and that both are logged the same iCloud account (If you meet these conditions, most likely feature is already set to receive / make calls from your iPhone pe MacBookBut does not hurt to check this). Also, before you activate this feature, you must keep in mind that if you share your Mac with other endowment users (Eg family members), it can be a disadvantage in certain situations.
How to set up to make and receive phone calls on an iPhone with iOS in OS X 8 Yosemite?
pe Poppy, Open FaceTime (If it does not already an icon in However,A look in the folder Applications)
in toolbar the application, click on FaceTime (Upper left corner) and click Preferences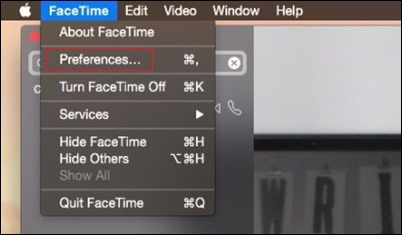 then, in the open window, check the option iPhone Cellular Calls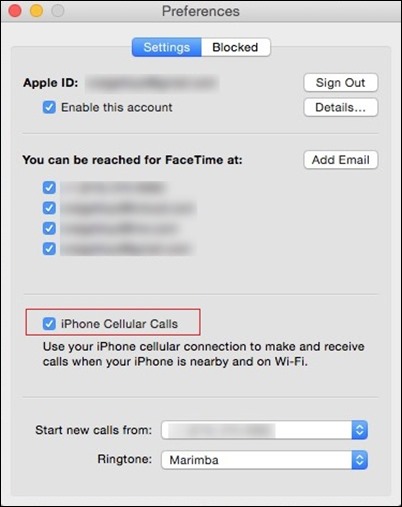 and open the Settings device iPhone and give tap on FaceTime
Activate iPhone Cellular Calls using switch displayed next to it
After you make these settingsBoth on Poppy and the iPhone, You can make phone calls using your Mac endowment.
How does this feature?
After activating the feature's can measure and receiving phone calls in OS X, when you receive a call pe iPhone is notifying will be displayed in the upper right corner of the screen PoppyIt includes options Accept si Decline. If you accept the call in OS X, you can have a conversation with the person who called you using microphone si Mac speakers. If you reject the call, it will be sent directly to Voicemail.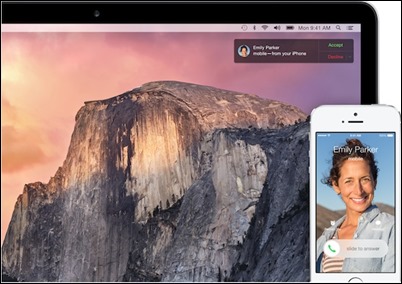 If you wish to make a phone call in OS X, Open Contacts and move your mouse over the phone number you wish to call, then click on icon Blue receiver shown on the right of that number (in case you do not have the number you wish to call in Contacts, you can dial using dial the application FaceTime). Also, to form direct phone number you wish to call in OS X without using the Contacts or FaceTime, you can install third-party application Continuity Keypad (This brings keyboard the application Tel on iOS 8 system OS X Yosemite).
Note: Although feature activation site for making and receiving calls in OS X iPhone Yosemite is via FaceTime application, it should not run for the feature to work.
STEALTH SETTINGS - How to make and receive calls in iPhone Os X Yosemite
How to make and receive phone calls from iPhone OS X Yosemite