All users Android devices know the importance of creating backups Operating system, Including Settings si applications installed on it. Such backups can be created using Applications for AndroidSome devices are included by default, but this option (the creating backups) In the system. One of the things that full backups for Android Saves are not call logs (Logs for calls made and received), and some users may wish to create and their backups, so you can restore devices supplied if needed (eg, to identify whether it was given or received a call on a given day). If you are interested to make a 's call log backup on your Android device (by default, the system log to record 500 phone made or received the device), one of the applications that you can use is Call Logs Backup & Restore.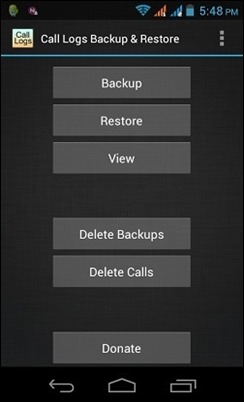 Call Logs Backup & Restore is a free application which (as the name suggests) allows users Android create call log backups of sites the devices provided. Backups are created in the format XML and can be saved both device memory and in cloud (on online storage services). The application allows appointmentcreation automatic backups of Call of logs and also the user can delete the entire log with it.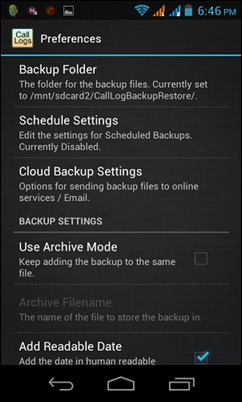 How to Use Call Logs Backup & Restore?
After installing the application, the first use of it, it show more options among which the backup (Also, users can choose to restore call logs other backups existing, or to delete the entire list of calls made and received by them).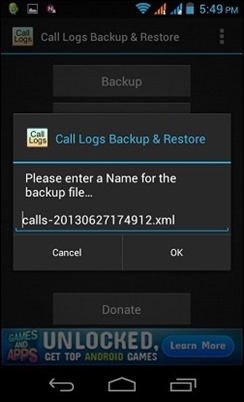 After creating the backup, the user can send backup in e-mail or save it in cloud giving tap on menu icon (Three vertical dots) located in the upper right corner of the application.
Download Call Logs Backup & Restore (via Google Play).
Note: The application is compatible with all versions of Android.
STEALTH SETTINGS - How to create backups of Call Logs on Android
How can backup your Android Call Log in