Immediately after Apple revealed to be design si Feature Sites 's new iOS 7, Many users iPhone they really wanted to test beta this mobile OS pe devices provided. But being only a beta, obviously it is not nearly as Functional and / or stable as one of the final versions sale iOS 6.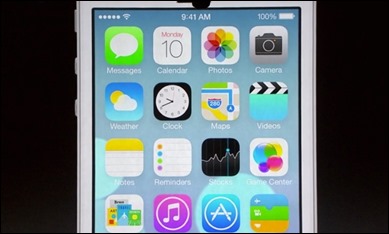 So how can downgrade your iPhone from iOS 7 6 Beta back to iOS?
First you have to be careful Download the appropriate version iOS 6 for your device (different iTunes does not allow restoration system) for iPhone 5Version is suitable iOS 6.1.4And to other devices (iPhone 4, 4S si iPod Touch 5) Will download iOS 6.1.3
After which Download iOS 6, Online iPhone computer and stop synchronizing with iTunes where it automatically triggers to avoid overwriting backups 6 previous iOS backup to a possible 7 iOS Beta (This can affect restoration applications, settings and files as they were used on iOS 6 after reinstalling the system)
to iOS reinstall 6 supplied device, simply press Shift (for Windows) Or button Alt / Option (for Poppy) And click on Restore iPhone (Not necessary to plug the device into DFU mode - Download Firmware Update), Then select .ipsw cu iOS version 6 previously downloaded

after reinstalling iOS 6, Select from iTunes restore the most recent backup made for this system
And ready. You managed to make downgrade (Improperly said) from Beta back to iOS iOS 7 6.
Download iOS iPhone 6.1.4 5 GSM.
Download iOS 6.1.4 5 CDMA iPhone.
Download iOS iPhone 6.1.3 4 GSM.
Download iOS 6.1.3 4 CDMA iPhone.
Download iOS for iPod Touch 6.1.3 5.
Note: To choose the appropriate version of iOS for the iPhone 6 will take into account the mobile network used by the mobile operator, GSM or CDMA (you can identify relatively simple network depending on your device model, displayed on the back of the housing using information available here si here).
STEALTH SETTINGS - How to downgrade from iOS Beta back to iOS 7 6
How can downgrade from iOS Beta back to iOS 7 6