Although he was released after almost 2 weeks, and came bundled only with minor updates (The most important being Fixed site for bug SSL) Nor at the moment there is still no official version of the tool's evasi0n7 compatible with iOS 7.0.6. For those who do not have patience to wait for a fix from the team Evad3rs (Those who created the usefulness of jailbreak evasi0n) We still have good news: if you are afraid to "play" a little with Hex editingThere is a way you can do jailbreak iOS 7.0.6 using the same tool evasi0n7 compatible with previous versions of the system (eg 7.0.4). All you have to do is follow the instructions below.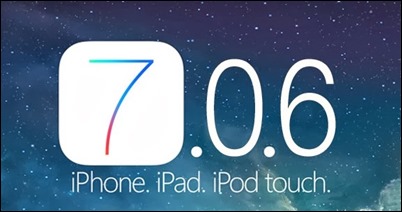 How can we jailbreak iOS 7.0.6?
download IPSW file al iOS 7.0.6 and give Restore your device (iPhone, iPad or iPod) Using the file via iTunes
then download latest version available usefulness evasi0n7 de here
if you use Windows, Download and install application Free Hex Editor Neo. After you start the application, click on File (Upper left corner)> Open > Open file, And select the file evasi0n7.exe (Contained in the archive downloaded from evasi0n.com)
then click on Edit (Near File) And select Replace menu displayed
in the field below Find what enter 11B511And in the field under Replace with enter 11B651Then click on Replace (11B561 is number of build for iOS 7.0.6And the replacement of old number identifying this new version of the tool system to evasi0n)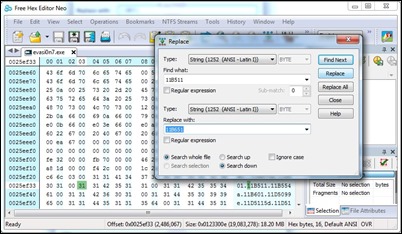 finally click again File and select Save Menu
if you use Poppy, Download the free HexEdit. Open the application, select the file evasi0n7.exeThen navigate to evasi0n 7> Contents> MacOS> evasi0n7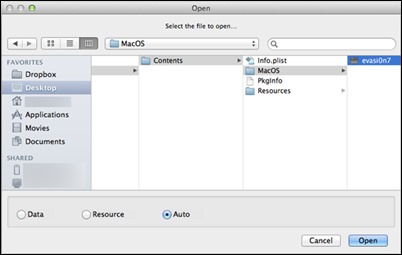 use the key combination CMD + F to display the dialog FindThen search for the number 11B511 and replace it with 11B651

then let File > Save and close the application of Hex editing
After you make these changes, evasi0n7 will become compatible with the latest version of iOS, 7.0.6. So you can follow the steps in This article to make jailbreak Good luck on your device!
STEALTH SETTINGS - How to jailbreak iOS 7.0.6 0 evasi7n using tool
How can we jailbreak iOS version 7.0.6 using evasi0n7