Just as in the case Apple, Microsoft offers users access to Beta versions of Windows, long before the final version is released to the general public.
Enrollment in the Beta program (Windows Insider Program) is made relatively simple, but users are curious about the news brought by the future final version of Windows 10, must be aware that a software or operating system in a beta development stage, may come bundled with a series of bugs, errors or even worse, with major security and instability issues that can lead when compromising files stored on the hard drive.
We do not recommend enrolling in Windows Insider Program and the update to a version of Windows 10 Beta if you have one laptop or PC that you are developing service or education activities. The work process could be interrupted by possible bugs and errors.
How can we make updates to the new Beta versions of Windows 10
Receiving beta updates implies enrollment in Windows Insider Program. This can be done very simply directly from the settings Windows 10.
1. Open the advanced settings by Update sale Windows 10. In the menu "Start"Type"insider"And we open"Windows Insider Program Settings"
2. In the update settings Windows Insider Program needs to log in with a Microsoft account and follow the steps to enroll the device, then choose the frequency with which to receive the new beta updates of Windows 10.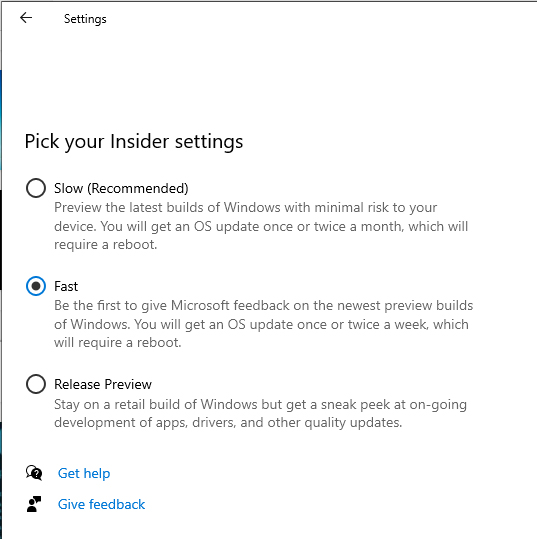 After you sign up for Windows Insider Program were made, go to Windows Update and check for new updates. You will receive the new Beta versions of Windows 10.
Receiving "preview" updates can be stopped at any time from the settings Windows Insider Program. "Stop getting preview builds".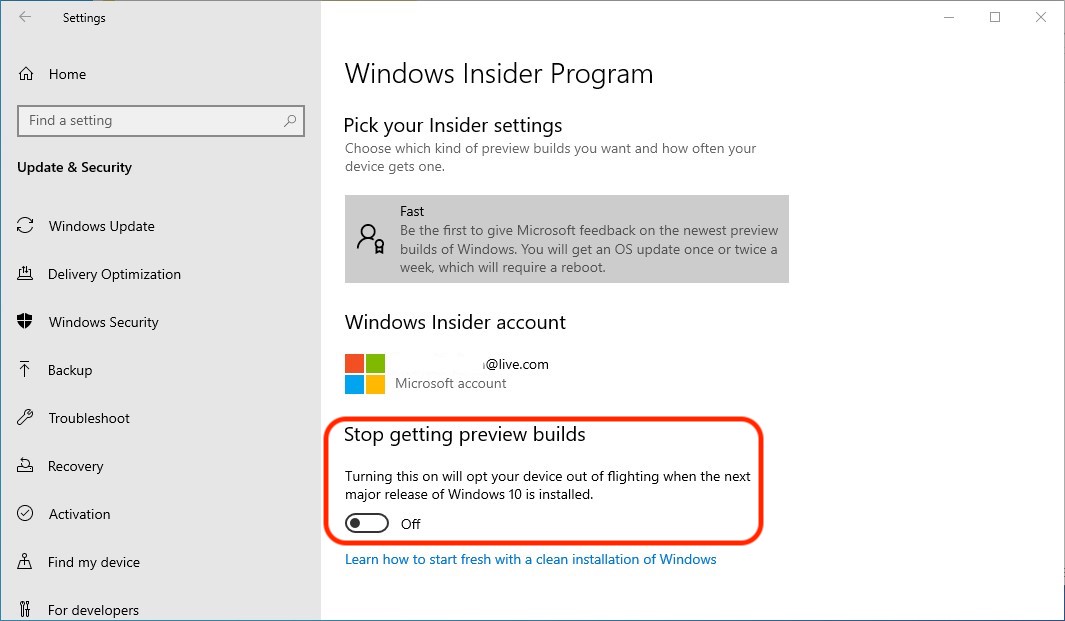 Updates will be stopped until the next major update of Windows 10 available to the general public.
How can we install Beta (Preview) versions of Windows 10? Windows Insider Program