One of the most interesting Feature Links introduced Mozilla in Firefox 34, The newest version of the popular browser released last week, the chat service Hello Firefox, Which allows users to initiate this browser audio call or video via the internet. Firefox Hello is like Google HangoutsBut unlike the chat service GoogleIt does not impose the same restrictions, Firefox Hello allowing users to initiate conversations that user guestService can be used without a Firefox accountAnd those who initiated the call does not necessarily have to use Firefox browser (browsers used but they must be compatible with the messaging protocol WebRTC).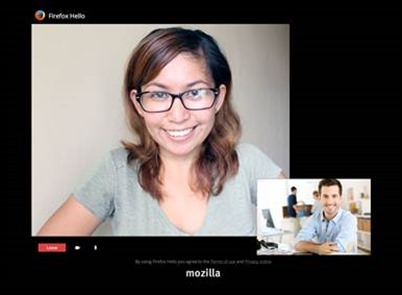 How can we initiate calls using audio or video chat service Hello Firefox?
Hello Firefox was introduced for the first time in two months ago Mozilla, which is so far only available in trial version (beta) browser. In the latest version of the web browser, Firefox 34, The Service chat should be available in the default mode, but if the button Chat does not appear in the menu CustomizeYou can activate it manually using the instructions below:
open Firefox and type about: config in the address bar
Confirm that you want to access the browser settings by clicking on the I'll be careful, I promise!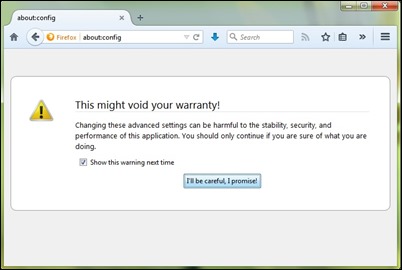 tap loop.throttled in the field of law Search and double-click on the result displayed to change the value of true in false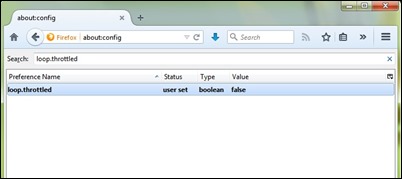 After which Please enable Firefox Hello, Pull button Chat in toolbar (open Browser menu> Customize) And click on it.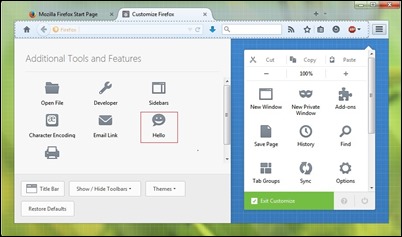 Then copy link displayed and share it with the person look you want to initiate call (via mail or other means of chat).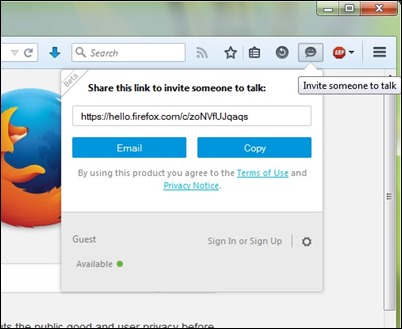 Basically, the person receiving the link you need to initiate conversation first by clicking on the link, then click the button StartIt can also choose and the type of call: video or audio (Click the down arrow).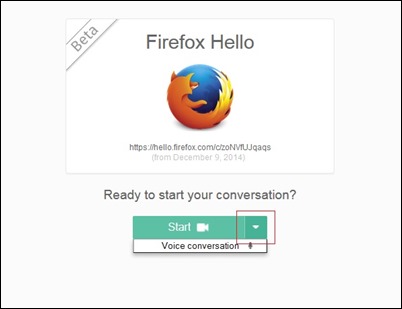 Also, before you answer the chat invitation sent by the receiving link, and you can opt for a call only audio (Click on the icon in the form of microphone next button Accept).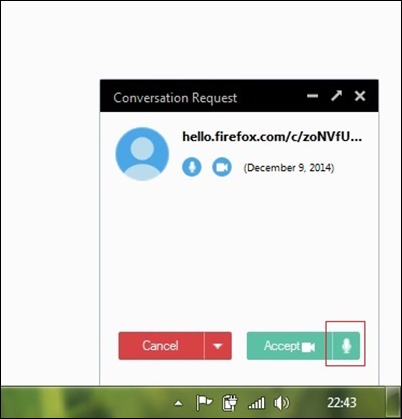 If you delay to respond to the invitation or if you click the Cancel button, the person who initiated the call can click the Retry button.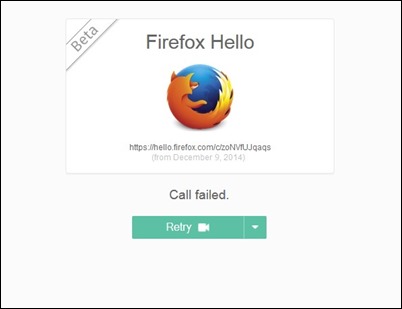 Momentary Hello Firefox is still in beta, Which unfortunately affects voice quality, Video and audio (background noises are amplified and bother people engaged in conversation). It also lacks the chat service how to start convoriri text, Which would benefit both problematic users who have connections to the Internet or do not have the bandwidth, as well as the users who want to share uiasca different (ex. Links) between them.
STEALTH SETTINGS - How to use the new chat service Mozilla Firefox Hello
How can we use the new chat service of Mozilla, Firefox Hello