As in earlier versions of WindowsAnd about Windows 8 opinions are divided. Users tablets or monitor / touch screen notebook adopted enthusiastic new Metro interface it, instead most other Windows usersThat use conventional monitors, keyboards and mice have reported difficulty in using the new Start and type tile applications (Not button exit, For example, and that once released, can be minimized by Windows keyBut running background to stop the system).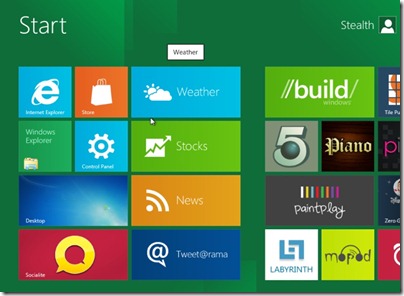 If you are among those who tested Windows 8 and you dropped it because of lack Start Menu's as you used to, or because difficult access some s tool system without the help keyboard shortcutIn this article we show how you can use the Start Menu, Windows Explorer and Task Manager in Windows 7 Windows Developer Preview 8 with a small Registry hack.
7 Windows Start Menu, Windows Explorer and Task Manager in Windows 8
open Run and type regedit to open registry Editor (The easiest way to open Run in Windows 8 is using key combinations Windows + R)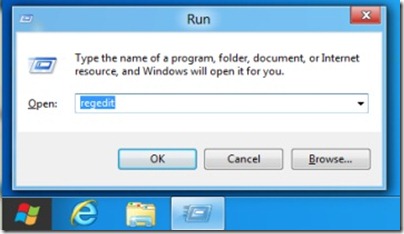 In the Registry Editor navigate to the key HKEY_CURRENT_USERSoftwareMicrosoftWindowsCurrentVersionExplorer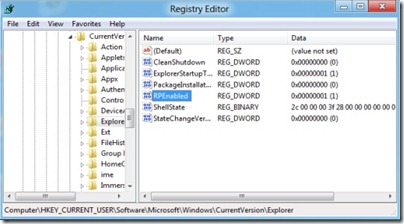 In the right pane identified DWord entry RPEnabled, Right click on it and select Modify.
Then modify input value RPEnabled of 1 in 0 (0 disable Metro interface of Windows 8 and in turn activates classic interface used Windows 7 the Start Menu, Windows Explorer and Task Manager) and close registry Editor.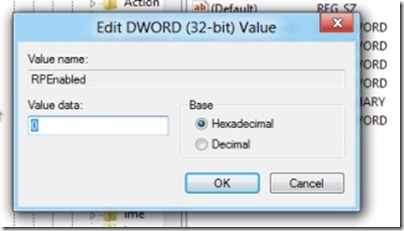 Immediately after changes to registry Task Manager will return to the interface used in Windows 7, but to use the classic Start Menu will have to give a restart la explorer.exe.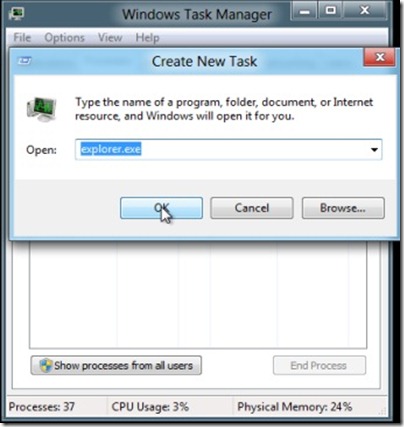 After restarting Explorer, Start the Metro will be off and in its place will be displayed Start menu in Windows 7.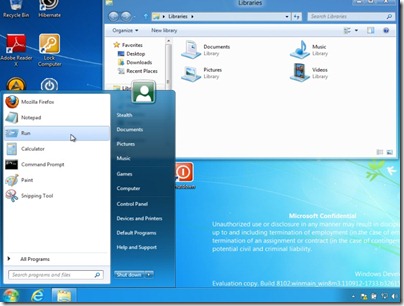 Note: Before making changes in Regedit is recommended to create a backup of the registry system to avoid possible unpleasant consequences. Enabling the classic Start Menu in Windows 8 and activation triggers default Windows Explorer and Task Manager icon in the Windows 7.
STEALTH SETTINGS - How to use Windows 7 Start Menu, Windows Explorer and Task Manager in Windows 8
How can we use the Start Menu, Windows Explorer and the Windows Task Manager in Windows 7 8