Sometimes it happens or not we all phone signalOr for it to be very weak. Also, it may happen that we have a Internet connection is very weak, Whether it WiFi or mobile. In such cases, if smartphone is supplied with each Android OSYou can try to fix the problem OpenSignal.
OpenSignal is a free application for Android which can improve both phone signal and also Internet connection (Where it is affected by bad signal and no other causes beyond the phone).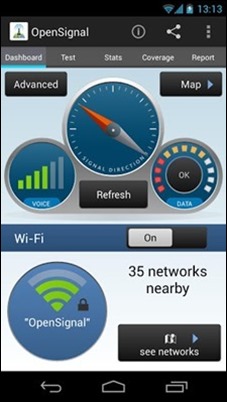 In addition, the application can provide users complete reports about data used, total time of calls, Number of posts sent / received and about phone signal (Average) or network speed to which you are connected.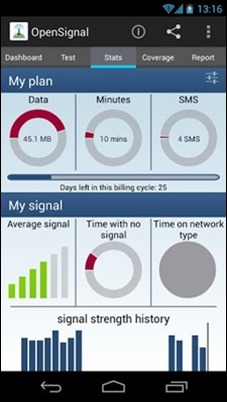 What are the characteristics OpenSignal for Android?
displays signal direction (In which direction it is stronger)
displays a map with all WiFi hotspots placed near the user's location
displays a Signal towers map placed mobile operator in the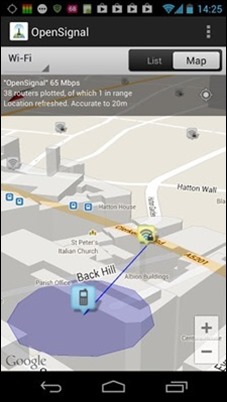 displays that are mobile data consumption, minutes of talk, SMS used (Which is why the application asks permission to access messages, phone calls and internet connection to install it)
displays detailed information about signal strength phone
can run test speed to test internet connection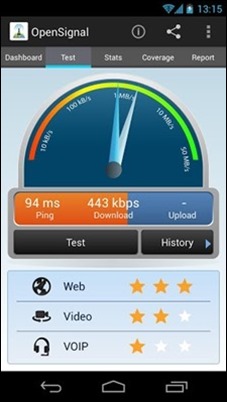 Save access points or map them for quick access at a later
It has the option to notify the user when the phone loses signal or WiFi signal
displays a History of signal readings
Save logs on SD card
It has widget included for faster access to the most important feature sites
Download OpenSignal for Android (via Google Play).
Note: The application is compatible with all versions of Android.
STEALTH SETTINGS - How to Improve cellular signal or internet connection on Android phones
How can we improve signal or internet connection on Android phones