users Windows using units Desktop have the opportunity to lock screen monitors using button available physically on them, but this option is not available for users Laptops. Displays laptops can be scheduled to automatically shut down after a certain period through Power OptionsBut stopping and starting such a display destination can not be done manual (only if stop system completely or stuffing it in Sleep mode). For users Windows but they want to be able to manually open and close the laptop display supplied without stopping the system, the solution is called ScreenOff.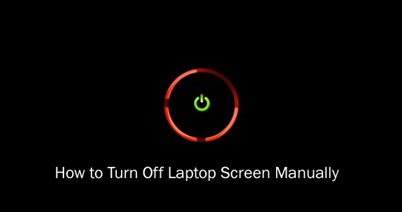 How can we manually close the display of a running laptop Windowswithout turning off the system?
ScreenOff is a free utility si portable (No installation required) with which users laptops running system Windows can manually stop display them with a simple click.
How does ScreenOff?
Usefulness It has no interface (Running in the background), uses batch orders and does not require a .NET Framework Specific to run. Practically, ScreenOff send an Visual Basic command system, which asks him to stop display (same order used by Power Options). To close the laptop display using ScreenOffUsers only need to give one click the utility (or a shortcut thereof), and the display will close immediately, without affecting the status. And to display reopen closed with ScreenOff not needed than a simple move the mouse (Or a touch on touchpad).
Download ScreenOff for Windows.
Note: It is recommended to pin a shortcut to the ScreenOff utility in Taskbar for faster access to its functionality.
Credit @ thewindowsclub
STEALTH SETTINGS - How to turn off a Windows laptop screen without Shutdown or Sleep Mode
How can we close the display of a laptop with Windows without turning off the system or putting it into sleep mode