Sometimes when we make a Resettlement SystemHappens that some drivers is not installed by default (usually drivers NICs) Or not found and installed via Windows Update. Also, when you connect a external device (Or terminal) to the computer WindowsThe system tries to install drivers for its correct functioning, but there are cases in which the drivers are not found. In such situations, the easiest would be to have a disc with drivers necessary for the system or external devices used, but if we do not provide these drivers, the next option is to search onlineon official pages sale hardware manufacturers requiring such drivers.
Most often, media devices containing the drivers needed for system configuration allow its installation in the form of setup. Also, each driver separately is usually a setup file you can install it as executable. But the fairest way to install drivers in Windows is:
in Search site from Start Menu or Start Screen enter device manager and give Enter
then right click on each component for which you have a driver (both those who already have drivers installed, and those who do not have drivers installed) and select Update Driver Software menu displayed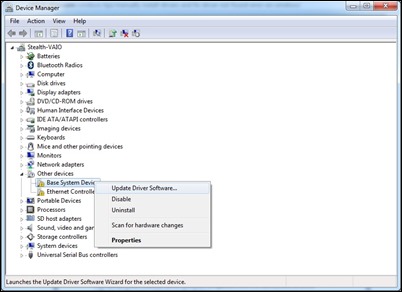 then select Browse my computer for driver software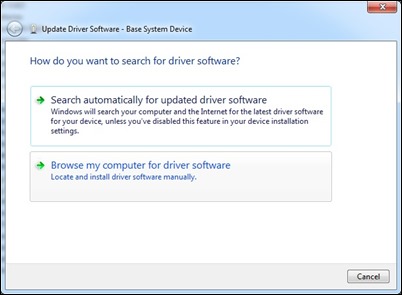 and navigate to the media device (or folder) that contains the drivers, then click on Next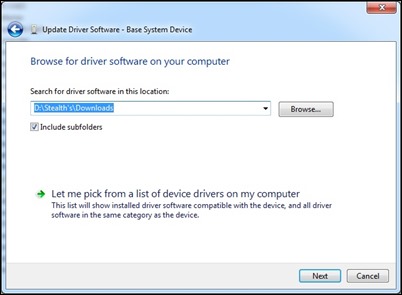 after the driver is installed, it will display Windows has successfully updated your driver software
If you do not have a drivers disk media necessary system and have some drivers that were not found or installed Windows Update for some hardware, go to the official websites of manufacturers of such components and download compatible drivers (Beware, they must coincides with OS, And with architecture its - 32 bit or 64 bit). If you do not know who is the manufacturer of a component without the driver in the system, right click on it in Device Manager, select Properties> DetailsThen select Hardware Ids drop-down menu below Property.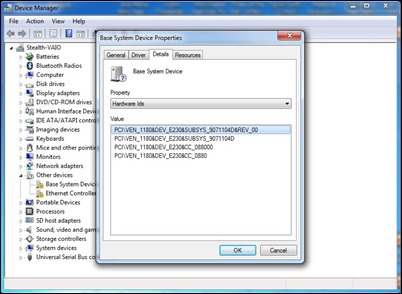 The number displayed after VEN_ is id maker component and the number displayed after DEV_ is component id respectively. You can either copy the entire value (First in the list if displayed several sub Value) And to give it the Internet search by either go on website pcidatabase.com and enter IDs for Manufacturer si component to find out who is the manufacturer of the component that requires the driver, and that is that component (often on that website find and direct links to pages where you can download drivers necessary).
Success!
STEALTH SETTINGS - How to manually install drivers in Windows
How do we manually install drivers in Windows