Most times, when OS Windows not work correctly or have errors common (or not start at all), the simplest solution is booting in Safe Mode.
Safe Mode starts Windowsul with a limited de services si processes (Only the necessary running system), And that is used to identify whether errors are created third-party programs or incompatible drivers or unsigned (unsigned).
Windowsul do not let users install or to uninstall programs in Safe ModeAnd that because service Windows Installer not running in an default in Safe Mode. Programs that require running the service Windows Installer when uninstalling displays the following error message: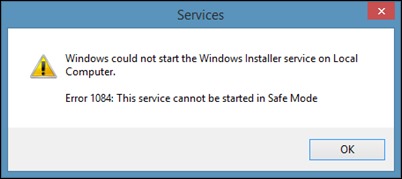 Also, if we try start the service Windows Installer from Services, Another error message is displayed: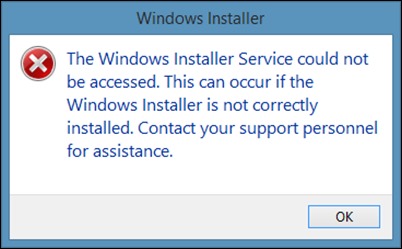 So how can we install and uninstall applications in Windows Safe Mode?
First, programs that do not require running Windows Installer to be installed or uninstalled, can be installed or removed with no problem in Safe Mode. And to be able to uninstall (or install) the Safe Mode and programs that require running Windows Installer, the solution is called SafeMSI.
SafeMSI is a free utility with which users can turn service Windows Install in Safe Mode, Allowing the removal (or installation) running certain programs that require this service to be removed (or installed). In addition, the application does not require installation and can be run directly in Safe Mode to start the service Windows Installer (does not require running it to work).
How to use SafeMSI to start Windows Install in Safe Mode?
If you have already booted Safe Mode (Especially if you are in a situation where system refuses to boot), Download the SafeMSI another computer cu an Internet connection and copy it to a USB stick (if you booted Windowsul in Safe Mode with networkingYou can download the application directly on your computer)
online USB stick which contains SafeMSI the computer in Safe Mode, And double-click the utility to start the service Windows Installer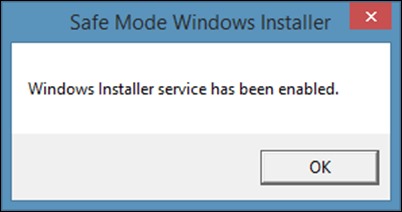 then you can uninstall or install programs that require the service to run Windows Installer
Success in solving errors Windows!
Note: Application compatible with Windows XP, Windows Vista, Windows 7, Windows 8 and Windows 8.1
STEALTH SETTINGS - How to install and uninstall applications in Windows Safe Mode
How we can install and uninstall applications in Safe Mode in Windows