Of all editions Windows 7, Starter si Home Basic are the "poor" in Feature Links si customization options. While The Home Basic allow setting custom backgrounds, The Starter it does not have this option, and none of these editions no support for visual themes (Window Personalization is missing from them and themes can not be installed). If one of these two editions users trying to install a theme, the error message "This edition of Windows does not support themes".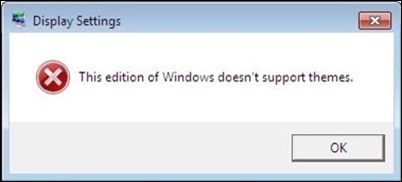 One of the options to solve the problem of personalization is upgrade one of editions 7 Windows Home Premium, professional or Ultimate. But if you can not (or desire) to upgrade to another editionThe solution is to use a third-party applications, Such as Personalization Panel.
Personalization Panel is a free application allowing users 7 Windows Starter si 7 Windows Home Basic sa install visual themes operating systems. After installing the application, it adds Customization Options in right-click menu of the Desktop. The application also offers a choice color for windows borders si taskbarAnd users can install themes by double-clicking their files without having to open the Customize window.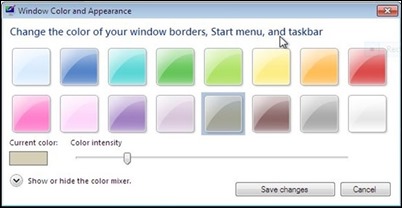 Download Personalization Panel.
Note: The application does not support Windows 8 installing themes on Windows operating systems 7.
STEALTH SETTINGS - How to install themes in Windows 7 Starter and Home Basic Editions
How can install themes and Starter editions of Windows Home Basic 7