If used to connect to the system Foreign media devices often, you probably already noticed that Emoticons for they are quite Generic, Resembling very well with Emoticons for drive-urile/partitiile system.

If you are among users Windows who like to customize system layout in the smallest details, will likely occurred before its change the standard icon for external devices one customChosen by you (so that, from now on, whenever you connect a device external to the computer, the icon displayed by the system for it to be chosen by you and not the default). To make this change you need two things: application (free) AveIconifier si custom image you want to set as icon external devices in PNG.
How can we change the default icon of an external device toWindows using AveIconifier?
first connect the device / external drive the computer
then choose PNG image you want to rendered icon for the device
launch application AveIconifier (Which you previously installed it) to change the custom image in iconand drag PNG (drag & drop) Over it, then ICO drag created the application in a folder your choice it save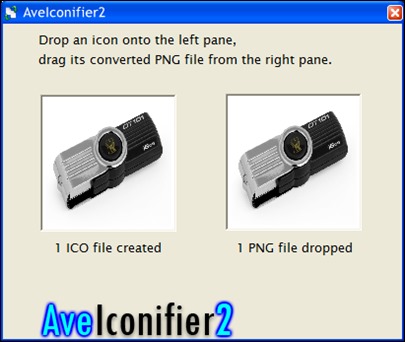 finally, ICO image copy created over external drive connected to the system and open a Notepad you enter the following:
[Autorun]

icon = icon.ico
(where icon.ico is ICO file name created by you)
then save the file respectively external drive ca autorun.inf and disconnect the drive (eject) From the system, when you will reconnect to the system you will notice that instead generic iconIt will display (in Computer / PC This) selected custom icon of your
Success!
Note: custom icon set by you will be shown only to an external device, namely the one used to make the change. For other external drives will have to repeat pasiidescrisi above.
STEALTH SETTINGS - How to change the default icon for a removable disk in Windows
How can we change the default icon of an external drive in Windows