You probably happened, not once, that after you have initialized the Shut Down process of Windowscommunity, To remember that there you had something to do on your computer. Or even to give Shut Down by mistakeEven while editing an important document, words with friends or test your game / software again. And you probably will happen, but from now on you will know how to stop the Shut Down if you read the instructions below.
How to stop completing the Shut Down process a Windowssite?
1. If used to close the computer using a custom shortcut for Shut Down, The locking system is initialized immediately, but takes a few seconds plus you and warned by a message that the system will be closed. In this case you can use other shortcut to stop the initialization process complete or Shut Down, if you are quick enough.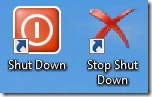 2. If you close Windowsusing it Shut Down option from the Start Menu, Stop shortcut Shut Down will not work, but you have a chance to stop closure system if you use Windows 7 or Windows 8And initialization process when you Shut Down applications running. In this case Windowsit will display a screen that warns you that there are programs that need to be closed, a button Force Shut Down (Anyway shut down in Windows 8) that will forcefully shut down all running applications, then initiate the system shutdown process, and a button Cancel which stops the Shut Down and let all open applications continue to run.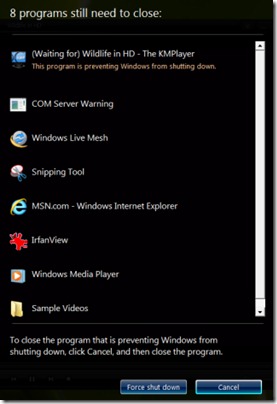 Please note: If you have to stop Shut Down procedure, most of the times the system will continue running smoothly, but sometimes it is possible for some applications to not respond properly due to process orders most likely have already stopped. In such cases we recommend a system restart or Log Off / Log On to fix problems.
STEALTH SETTINGS - How to stop Shut Down process in Windows
How can we stop the Shut Down process in Windows