As in most mobile operating systemsThat use location services to improve the functioning (or functionality) specific applications such as for times or Facebook, And Windows 8 these services are enabled by defaultSo that most applications can identify the location of users. Although for certain users Windows 8 this is not a problem, and even some of them might consider localization an advantage, most likely users are also worried about privacy and as they disable these services.
How to disable location services in Windows 8?
enter Windows + I then click on Change PC settings (In the bottom of the sidebar)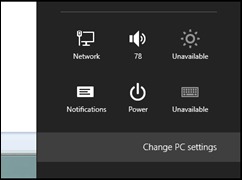 in open window (new control Panel), Click on Privacy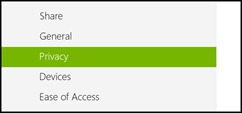 you will see the option Let apps use my location is activated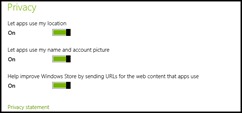 Move the slider to the left to turn it off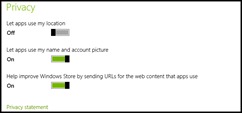 And that's it! Applications from Windows 8 will no longer want to use your location. can prevent applications from using your name and your user picture.
STEALTH SETTINGS - How to prevent apps to use user location in Windows 8
How can we prevent applications from using users' location in Windows 8