I think there is user Windows who has not installed unintentionally diverse third-party programs (crapware) Came bundled with other applications used at a time. In most cases, this can be avoided if users are careful and uncheck add options for those programs in setup dialogs certain applications installed in system. But sometimes in a hurry, going to press Next without noticing those options, and the result is a new home page for browser or some toolbars that we would have preferred to deprive ourselves.
Fortunately for users Windows which are found quite often in the situation described above (and for others), there is a simple solution to prevent unwanted additional software installation with legitimate applications used, namely Unchecky.
Unchecky is a free application that prevents unwanted third-party software installation in WindowsCame bundled with some applications installed at a time users. This will automatically deselect options irrelevant (Installation toolbars or change the home page) To install new applications, so users will not have to manually uncheck those options.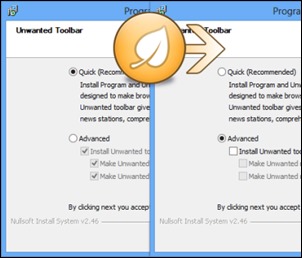 Also, Unchecky will warn users when they will accept the installation of a potentially unwanted program. And where offer to install additional programs not mentioned in an application setup, Unchecky will warn users about it.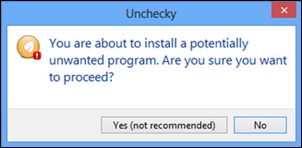 Unchecky is auto-updates without requiring user intervention, and in addition, service may be suspended when users do not intend to install new applications (Suspend), And restored needed (DESCRIPTION).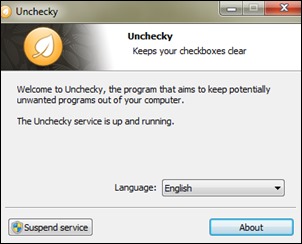 Note: Application compatible with Windows XP, Windows Vista, Windows 7 and Windows 8/8.1
STEALTH SETTINGS - Prevent installing unwanted software when installing apps in Windows
How can we prevent the installation of additional software when installing applications in Windows