I do not know which other preferences users Windows, But I one I like to have control over my operating systemAnd held here diverging small Microsoft. Such that Windows 8 se restart automatically after installing updates Windows, Which can be quite irritating in most cases. Even if Automatic installation de updates Windows is scheduled for a time that probably should not bother, it's clear that if you leave your computer on leave for a reason, and it can restart interrupted completion plea.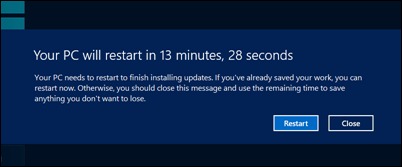 For users who want to prevents automatic restart of Windows 8 after installation System updates There are two native utilities through which can be solved: Group Policy Editor or registry Editor.
Disable automatic restart after Windows Update with Grop Policy Editor
open Group Policy Editor (type: gpedit.msc in Start Screen)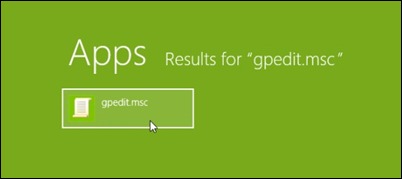 navigate to Computer Configuration> Administrative Template> Windows Component> Windows Update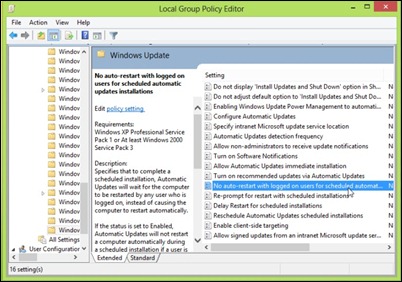 in the right pane double-click the entry No auto-restart with logged on users for scheduled automatic updates installations
in window settings, select Enabled then click on OK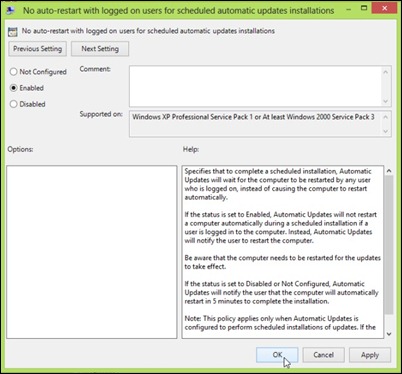 Disable automatic restart after Windows Update with Registry Editor
open Run (Windows +R), Type regedit and give OK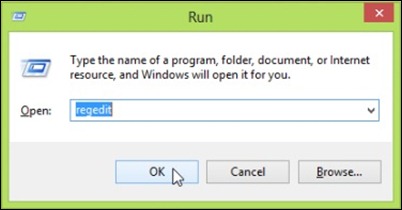 navigate to key site HKEY_LOCAL_MACHINE \ SOFTWARE \ Policies \ Microsoft \Windows
in the left pane, under Windows, Create the subkey WindowsUpdateAnd under WindowsUpdate create subkey AU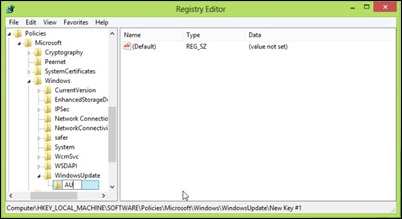 under AUIn the right pane, create the DWORD entry NoAutoRebootWithLoggedOnUsers, Which then give value 1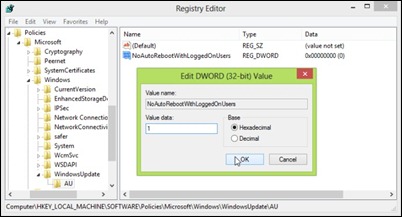 This change registry va prevent automatic restart of Windows 8 After installation, updates their system.
Note: Before making changes to the Group Policy Editor and / or Registry Editor is recommended to create a restore point or a backup of the registry.
STEALTH SETTINGS - How to prevent WindowsDO NOT auto-restart after installation Windows Updates
How can we prevent the automatic restart of Windows 8 after installing updates Windows