Although there are many users Windows who tend to leave system to run for days without giving macwould one restart, There are users who prefer to close computer night. If you are among the latter, you can programmed system to automatically shut down every night, after some time the state idle. If you user Windows 8 and want to know how to do this, follow the instructions below.
How to program your computer with Windows 8 will close automatically every night
open Task Scheduler (type: schedule tasks in Start Screen, select Settings the right side of the display, then click on the result displayed)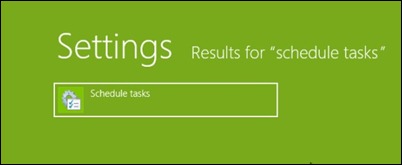 panel Actions the Task Scheduler's right, click on the option Create Task
called the task that you will create (for example Shutdown Windows 8), then click on the tab Triggers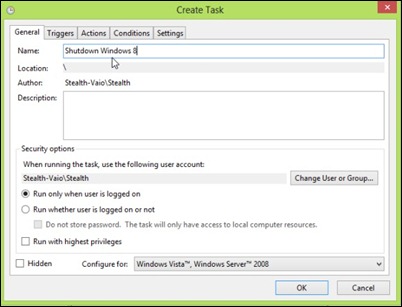 in tab Triggers, Click the button New the lower left corner of the window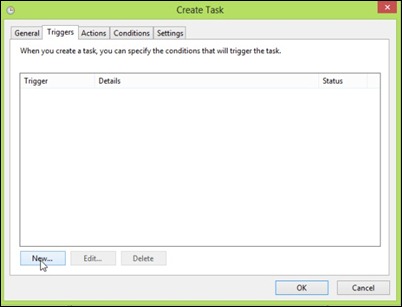 set the time from which you want to shut down the computer if the system enters idle, then select Daily the left side of the window and click on OK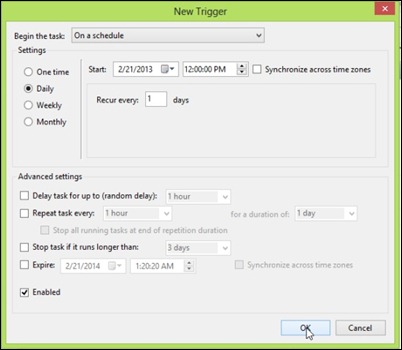 in tab Actions click on the button New the bottom of the window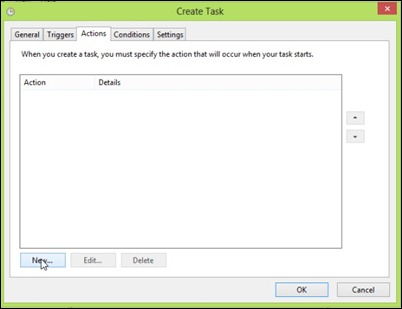 in the field below Program / script enter shutdown then click on OK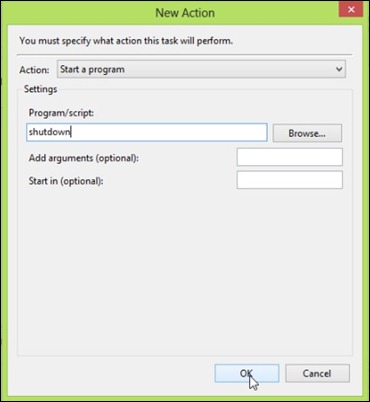 in tab Conditions, Check Start the task only if the computer is idle forthen Set the idle required before shutdown (eg 30 minutes) and click on OK.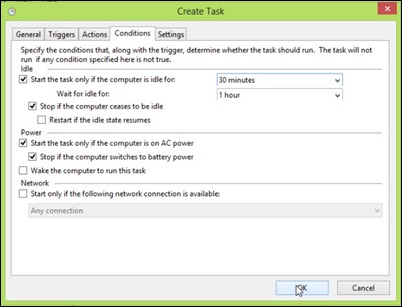 And ready. From now on, after the time set by you, if system will be idle longer than the period set by you their computer will automatically shutdown.
STEALTH SETTINGS - How to schedule Windows DO NOT automatically shutdown at night
How we can schedule Windows 8 will automatically close at night