With the new design for Windows 8, Microsoft made a number of changes in visual effects system, such as remove shadow under almost any item, including under the mouse cursor. If you are a fan of the new interfaces WindowsBut do not want to give even to all design elements that you used to Windows 7 or Windows Vista, And want to re-activate shadow under the cursor, Follow the steps below.
How to reactivate Mouse Pointer Drop Shadow in Windows 8?
open Windows Explorer and right click on computer (On the left panel)
in the menu, select Properties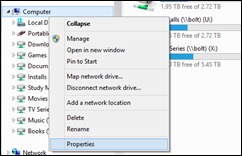 in open window (control Panel) Click on Advanced system settings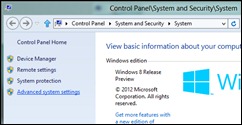 under Performance, Click the button Settings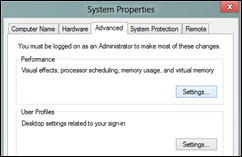 displayed list, check Show shadows under mouse pointerThen click on OK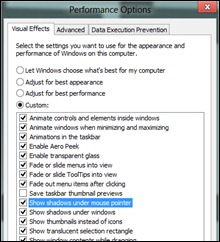 And that's it. Shadow under the mouse cursor you used to get from previous operating systems Windows 8 will appear again. Enjoy!
STEALTH SETTINGS - How to re-enable shadow under mouse pointer Windows 8
How we can reactivate the shadow below the mouse cursor in Windows 8 (Mouse Pointer Drop Shadow)