BitLocker It is perhaps the most useful feature of microsoft of Windows Vista until today, the Windows 10. With BitLocker we keep data safe on an encrypted partition, Password. It can be the solution to protect personal files on a hard disk before ransomware virus typeBut can be a disaster if forget password encrypted with BitLocker partition.
How can we recover password encrypted with BitLocker and BitLocker partition
The password recovery starting from the moment that we do encrypt the partition. it is highly recommendedThat after encryption to make a Backup Password Recovery Key. "Recovery key"It is a string consisting of 48 characters unique, with which we can unlock the drive that I BitLocker password.
If you have not made a backup when you enabled BitLocker partition is not a tragedy. You can do this by following the steps below:
1. Go to BitLocker settings. "Manage BitLocker"In control Panel.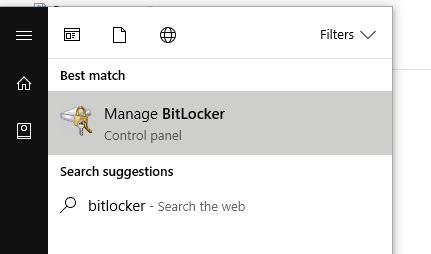 2. By clicking on the "Back up your recovery key"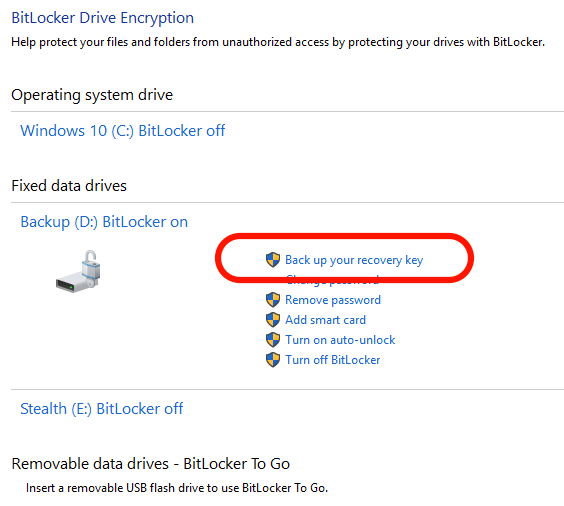 3. Now we have more options. Unlock code to save to a USB flash drive, save it somewhere on your computer (not shown) to print or save it in Microsoft Account(Most appropriate backup solution)
After you save the "recovery key" you can use in case you forget your password BitLocker.
How to use the BitLocker Recovery Key password if I partition
In the scenario where key recoveryCPC was saved in your account microsoft, Unlock a BitLocker partition for which you have forgotten your password, it is very simple. All you need to do is to access your account Microsoft Key Recovery : Https://onedrive.live.com/RecoveryKey login and follow the steps to reach the safety key.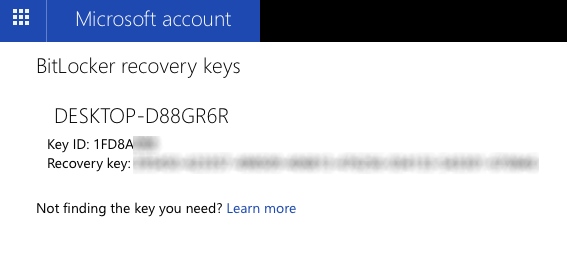 Copy "Key Recovery" and go to the encrypted disk. We click on the partition and in the dialog box in which we are asked to enter the password, we click on "Fewer options"And enter" key recovery ".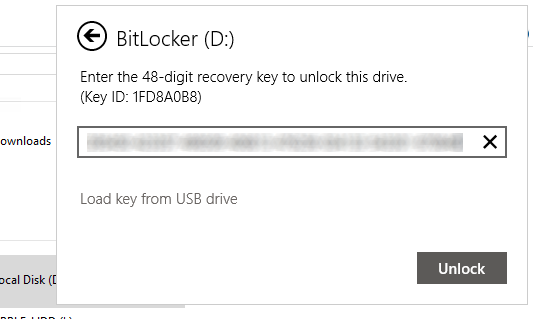 After this step, the partition will be released.
How can we recover password encrypted with BitLocker and BitLocker partition