The problem lies in the following way. We have a USB memory (flash drive or USB stick) With a capacity of 8 GBIn which the system no longer than Devem few MB. It happens very often that, and USB stick's format is no solution. This storage space apparently just disappear.
In our case, we have a Kingston USB memory 8GB, of which in the system (Windows 10), We do not see than 199 MB total capacity. And they busy 10 MB, even if the USB stick is not stored any file.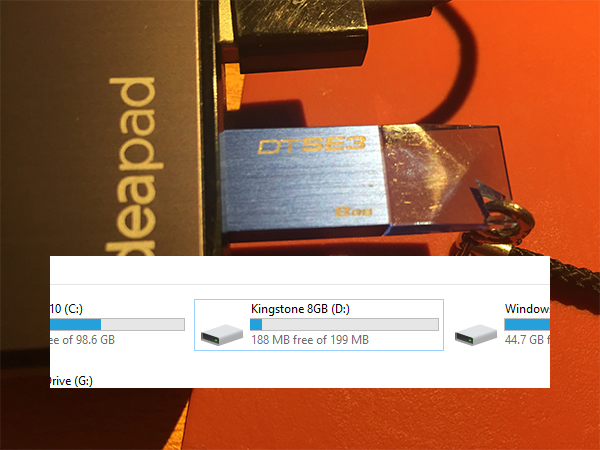 If I The format of this USB stickIn any format (NTFS, FAT32, FAT:), The result will be the same. Remains missing a good deal of storage space.
The only solution to recover missing storage space from a USB memory is a set of commands under Command Prompt.
Recover USB Stick Full Capacity - Windows XP, Windows 7, Windows 8.x, Windows 10
open Command Prompt (CMD) with Administrator rights, then we execute the set of commands:
1. DISKPART
2. LIST DISK
After ordering "LIST DISK" or appear OSdevice units connected to the system. Including hard disk. We need to be a little careful, because in this command, we select the flash drive you want to recover. If we mistakenly select cun to your external hard drive or hard drive PC we are in danger of losing all data.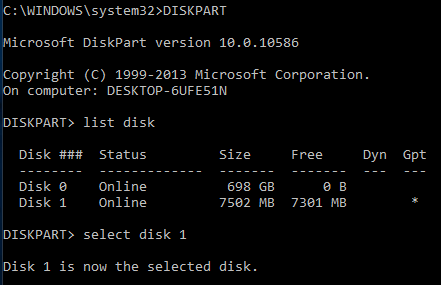 In our tutorial "Disk 1"It is affected, which we want to recover the entire storage space.
3. SELECT DISK 1
4. SELECT PARTITION 1
5. DELETE PARTITION
6. CREATE PARTITION PRIMARY
7. EXIT
Once completed these steps, the entire storage capacity will be available again on USB Flash Drive.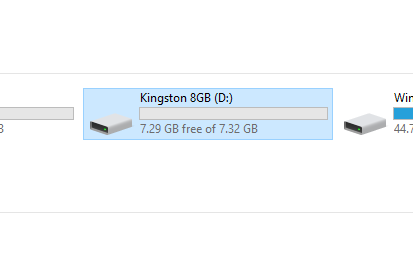 We do not know exactly what causes the storage space to disappear sometimes, but it seems that after repeated connections to a Linux or OS X operating system, all the storage space below is no longer visible. Windows.
Recover USB Stick Full Capacity
How can we recover all capacity (GB that no longer appear) a USB Stick (Flash Drive) - Recover USB Stick Full Capacity