In some situations, brightness display a iOS device can be irritating to eyes (especially at night), even if it is reduced to a minimum Control Center (or system settings). If regular use often iPhone or iPad night and you want to reduce screen brightness below the limit imposed by the system default, you can do this very simple, even if you jailbreak made to the device by following the instructions below.
How can we reduce the brightness of the display below the default iOS device?
open Control Center and reduce display brightness la minimum (If it is not already low)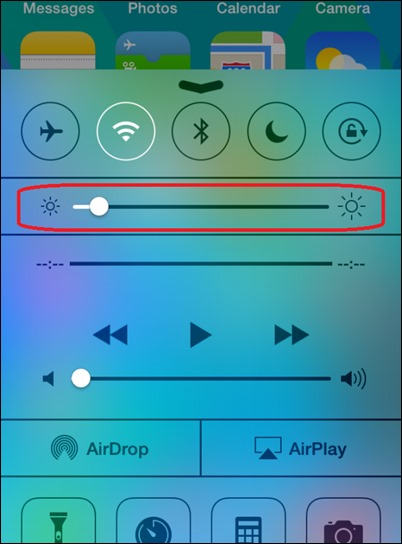 then open Settings and navigate to General> Accessibility> Zoom
in open view, enable Show Controller using the switch displayed in its right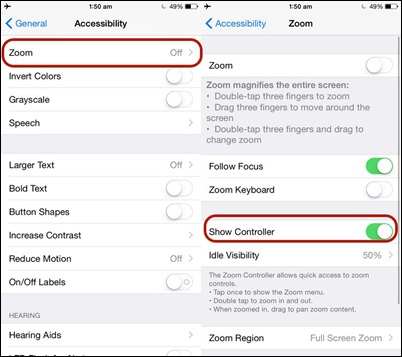 then click again Accessibility (Go back one screen), click on Accesibility Shortcut, And select Zoom (After making the settings, you can access Zoom menu Quickly pressing the button three times Home device)
turn to in Home Screen and access Zoom menu (By pressing the Home button three times; if you do not see the menu, please tap on controller displayed)
then let tap the option Choose Filter menu, and select Low Light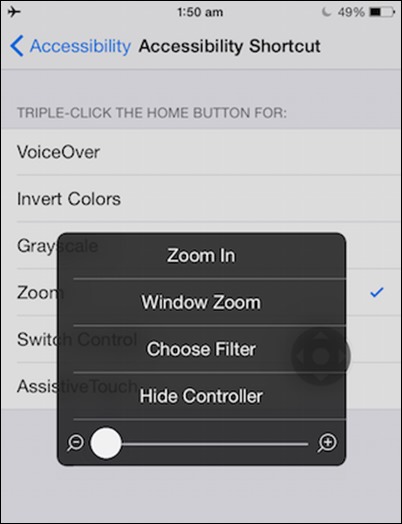 And ready. You will notice that screen brightness will fall below default limit system, becoming eyepiece when using the device at night.
STEALTH SETTINGS - How to reduce display brightness level on iPhone Below default, proceed without jailbreak
How can we reduce display brightness without jailbreak an iPhone below