O reinstallation of Windows means for the vast majority of users a hassle, primarily because after actual installation a systemMore must be reinstalled and applications used by each. And individual installation (In turn) them, not only because it means a waste of time, but sometimes it can happen to forget certain applications, because when we want to use them to have unpleasant surprise to see that they were not installed.
for users Windows 8 this problem has been solved half, thanks to a feature al Windows StoreWhich enables them to install in group all Store previously installed applications. Thus, whenever will reinstall OSThey will be reinstalled with a single click.
To reinstall modern applications a new installation of Windows 8, you should open Windows Store, Then right click anywhere in it to be displayed bar options. Click on your apps.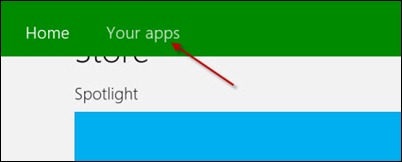 Sub Apps not installed on this PC you will see a list of all purchased applications (or free installed) From the Windows Store. You have the option either to them install all with a single clickBy clicking on Select all and then click Install, or you can manually select only some applications of them to install them.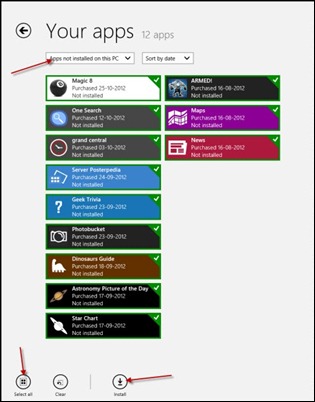 There are also solutions and for other applications, such as service ninite.com (details here) which allows Install group the most used programs by users Windows.
STEALTH SETTINGS - How to reinstall all your Windows Store apps on the new Windows installation 8
How can reinstall Windows Store applications with a single click on a newly installed Windows 8