If you are using Mac and you want to reinstall OS System X on it, but do not have setup files and either a partition recoveryYou can do this via the web feature Internet Recovery. Unlike reinstall the system partition Recovery Internet Recovery install version default to OS X, ie the preinstalled version on Mac when purchasing it (if you bought MacSite with OS X Mavericks on it and you upgraded to OS X YosemiteVersion Recovery System will be reinstated via Internet Mavericks).
How to reinstall OS X via Internet Recovery?
On or restartati MacCPC and press the key combination Command + Option + R right after startup sound (if logo Apple appears, you have waited too long and you have to restartati again Mac-ul)
where MacCPC you can not access networks saved in the system, an option will appear that will ask you online at a WiFi network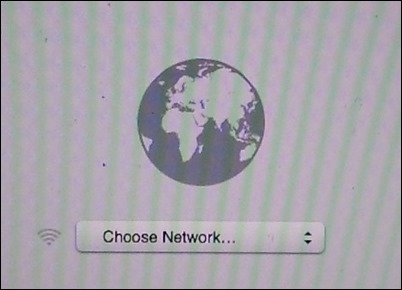 then the screen will display Starting Internet RecoveryWhich can track the progress Download System setup files (this may take a few minutes at least an hour, depending on the connection)
after download OS systemWill display the screen OS X UtilitiesFrom which select Reinstall OS X (or Install OS X if you do not have any system installed on Mac at the time of using Internet Recovery, or it is not detected) to start resettlement process the sistmului
Reinstalling OS X via Internet Recovery is quite simple to perform, but can take some time, given that files required are downloaded the local directly from the servers Apple.
Note: Before using this method of reinstalling OS X, make a backup of the system case.
STEALTH SETTINGS - How to reinstall OS X Using Internet Recovery
How can reinstall OS X using Internet Recovery