If you are in situation where you have to reinstall Windows, beside media device which contains installation files of that system, you need a license code for validation it. If you are a Windows 8 or Windows user Windows 8.1If you lost the license code for the system, you have two options for reinstalling it does not require the code, namely PC Refresh si Reset PC (For complete reinstall on a bootable media device will need to enter your license before the installation process starts). But if you are using Windows 7 or Window VistaYou can reinstall the system without a license code, the system can run as Free trial 30 for days (while you have to do get a license code for validation).
One of the solutions to recover lost license code Windows operating system is using a recovery tool. But if you want to use such a tool, there is a method by which users Windows 7 can legal reinstall system without a license code (only for those who have already validated system, and want to reinstall it, but lost the license code).
How can we legally reinstall Windows 7 without using a license code?
First, to use this method you need a Installation DVD (Which contains setup files for Windows 7) And mandatory computer you want to make reinstalling the system must have a DVD optical drive (method does not work for other bootable media devices, Such as USB Stick). Also, the requirements for a normal system reinstallation must be met in this case (ie, to have 16 GB minimum free space the hard-disk version 32-bit si 20 GB the version 64-bit). After reinstalling the system, you will have to reinstall all third-party applications necessary, as they will be deleted (only personal files will be saved).
open control Panel and navigate to System and Security> Backup and Restore, Then click on the link Recover system settings or your computer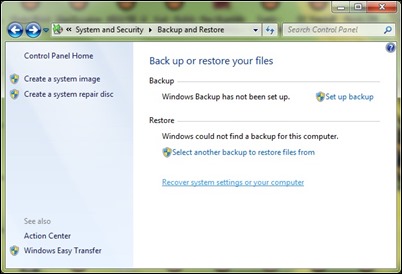 the screen displayed, click on Advanced Recovery Methods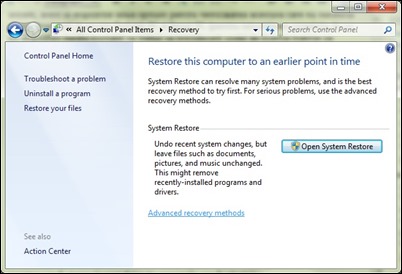 While the first option allows system recovery to reinstall it using a backup image, The second option allows reinstalling the system without using the license code validation; click Reinstall Windows (Requires Windows installation disc)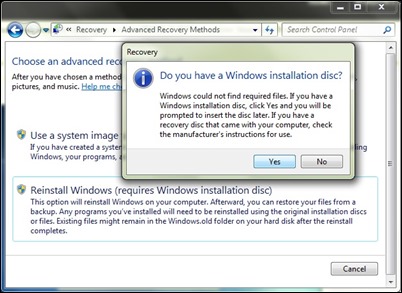 click on And it is to confirm that you have a Windows installation DVD 7Then give either click on Backup to create a backup personal files (Recommended if you do not already have a backup of them, just in case), or click on Skip to continue the process of reinstalling the system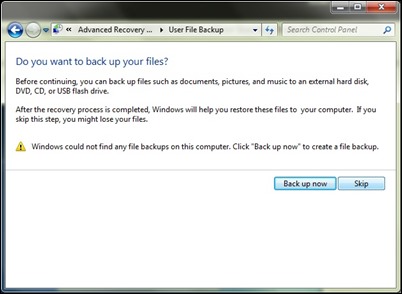 then enter Installation DVD system into the optical drive and click the button Restart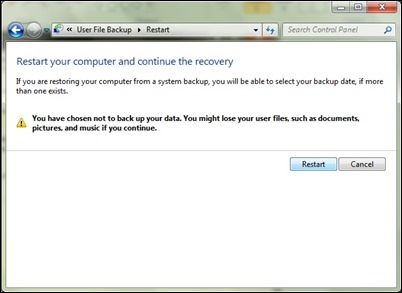 After restarting the system, you have to select language you'll want to use for keyboardThen click on Next and confirm that you want reinstall system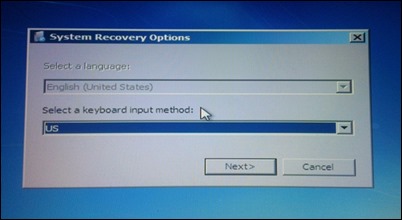 click again And it is to confirm that you have a Installation DVD (It will already be inserted in the optical drive of the computer) and start reinstall the operating system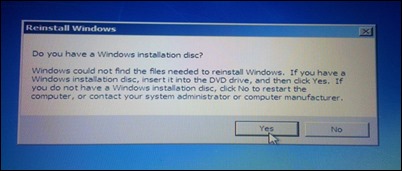 Replacing your normal, just like a classic reinstall, but after completion will not have to enter the license code validation, since the system is already validated. Success!
STEALTH SETTINGS - How to reinstall Windows without using a product key 7
How can reinstall Windows without using a code 7 license